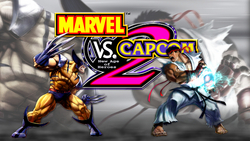 I salute Jeremy and The Mediajuice team for their well deserved MI6 nomination; one of the most prestigious awards in our industry.
Dallas, TX (PRWEB) April 2, 2010
Boutique Dallas based agency Mediajuice Studios battled top contenders to be nominated for The Video Game Industry's most coveted awards. Up against trailers for brands such as Star Wars, Halo and Batman, Mediajuice continues to prove it has the muscle to be named one of the hottest video game marketers in the U.S. As a finalist at the prestigious MI6 Video Game Marketing Awards, Mediajuice is proving that it is on equal footing with even the biggest agencies in the U.S.
The annual MI6 awards held in San Francisco, CA honors the best and the brightest advertisers in the gaming industry. Mediajuice was up for "Best Long Format Promotional Content" which recognizes the top videos that are longer than traditional game trailers. The Dallas studios' six part web series for the game Marvel vs. Capcom 2 was up against other trailers such as Lucas Arts' Star Wars The Old Republic Deceived Trailer, Eidos Interactive's Batman Arkham Asylum Spike Special and several others.
Capcom Entertainment's Product Marketing Manager John Diamonon has
worked with Mediajuice for the past three years.
"The Marvel vs. Capcom 2 vignettes created by Mediajuice is a pristine
example of well-executed marketing innovation. The added interest and awareness was invaluable in making our title one of the most successful downloadable games of all time, and I salute Jeremy and his team for their well deserved MI6 nomination; one of the most prestigious awards in our industry."
Founded by Jeremy Snead in 2004, this hip staff of 20 and 30 something's has made a name for themselves by consistently producing buzz worthy marketing content for top entertainment companies around the globe.
Snead said that The Marvel vs. Capcom 2 web-series was a very exciting project to work on and required some truly out of the box" creative thinking.
"Capcom approached us with the challenge of taking a classic arcade game like Marvel vs. Capcom 2 and producing trailers that bridged the gap between the game's nostalgic audience and new next gen gamers. We collaborated with our client to create a six part web-series that combined live-action, original illustrations and footage from the game. The finished trailers became an instant hit and very popular with gamers."
Mediajuice is currently working on a series of trailers for Wheel of Fortune, Jeopardy and The Biggest Loser video games by THQ Inc., soon to be released.
For more information, visit http://www.mediajuicestudios.com
Media Information:
Jeremy Snead
President & Creative Director
Mediajuice Studios, ltd.
972.709.9400 – direct
972.692.6644 – fax
jeremy(at)mediajuicestudios(dot)com
# # #