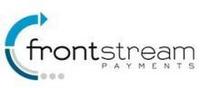 Lacey, WA (PRWEB) April 4, 2010
Mr. Beene's appointment comes as FrontStream continues to expand within the financial services sector, specializing in innovative payment processing solutions.
Mr. Beene is joining FrontStream Payments from Pipeline Data Inc. PPDA.PK, where he served as Senior Vice President since April 2009. Prior to that, he was President of Pipeline Data Processing, Inc. from April 2006 to April 2009, and held the position of Chief Compliance Officer / Executive Vice President from December 2004 to April 2006.
"Jeff brings an invaluable skill set which will allow him to effectively lead all functions of FrontStream's day-to-day operations. This will enable us to build the infrastructure to grow efficiently and provide excellent support to our partners," said Emmet Seibels, CEO. "He has held several leadership positions throughout his career and his extensive industry knowledge will be a great asset to our company. We are very excited to have him on board."
"One thing I have learned about FrontStream is that it's the people who make FrontStream Payments great," Jeffry (Jeff) Beene said. "I am proud to be part of a highly-innovative company that contributes so much to the success of their merchant clients and strategic partners. In my new role, I look forward to working with our management teams and dedicated staff as we continue to provide customers with products that offer a rich user experience on the front end, while implementing, on the back end, a secure, flexible network of services to support their business growth."
Mr. Beene is affiliated with several professional organizations and brings almost two decades of risk, security, and operational management experience to FrontStream Payments. He is a founding member of the "Merchant Acquirer Committee", MAC and is actively involved with the Electronic Transaction Association (ETA). He has served on the ETA's Risk & Fraud Management, as its vice-chairman, Government Relations, Industry Relations and New Member committees. He has also served as an Executive Advisory Board member for the "International Association of Financial Crimes Investigators", IAFCI.
About FrontStream Payments:
FrontStream Payments is a leading provider of payments products and services to small and medium-sized businesses and independent credit card sales organizations. Offerings include turnkey solutions that enable merchants to increase revenues through the acceptance of credit and debit cards. The company is headquartered in Brentwood, TN and has offices in Ft. Lauderdale, FL, Dallas, TX. and Olympia, WA. To learn more about the company please visit frontstreampayments.com.
CONTACT INFORMATION:
Chase Perry / 615-377-3799 ext 103
-- Vice President of Corporate Development
Jeffry A. Beene / 615-690-3785
-- Executive Vice President of Operations
###