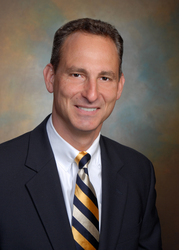 Many of these conditions I can't treat
Berkeley Heights, NJ (Vocus) April 3, 2010
Over the weekend, while families gathered for Passover and Easter, a New Jersey physician ventured into the bush country of Haiti.
Robert W. Brenner, M.D., M.M.M., chief medical officer for Summit Medical Group and Short Hills, N.J. resident, left at 4 a.m. on Friday, April 2, for a week-long medical mission to Haiti with members of The COTY Project. Joining the mission are Brenner's son, Danny, and Danny's friend, Jeremy Adelsheimer, both 16.
The mission to Haiti is the cause of The Haiti Plunge, a program of the Church Outreach To Youth Project (COTY), headquartered in North Adams, Mass. Led by Sister Eunice Tassone, founder of the Haiti group and COTY development director, the trips have been taking place for nearly three decades. This year's trek, however, is a first for Brenner.
Upon arriving in Haiti, the group traveled via bush vehicle north for 58 miles on the coastal route out of Port au Prince into the Cabaret region. Three miles past the center of Cabaret, near Boucassin, they turned right up a 6-mile dirt road into the "Haiti bush, " to a nine-village mountain cooperative. (Desab, Tima Dortel, Brel, Galgal, Lamy. Gauthier, Jean, Rebal). They are staying in the village of Desab, the hub of the cooperative with a schoolhouse, a bakery, a health clinic and a dormitory for the volunteers. There is no electricity or running water. Village families, averaging seven people, live together in wood-framed mud huts with thatched roofs. Seventy-five percent of the residents in this part of Haiti live as scratch farmers – the norm in rural as well as urban parts of Haiti. While Brenner attends to the residents' medical needs, the 16-year-old boys will participate in building projects.
For the trip, Brenner brought his own medical "toolbox," stocked with supplies donated by Summit Medical Group. He also filled two 37-gallon plastic containers with toys he purchased for the village children and tents to give to families. More supplies and medicines were donated by the Walgreens pharmacy located at Summit Medical Group. Fundraising efforts by the medical group's staff totaled $15,000 with a donation of $5,000 added by Goldman Sachs.
In the villages, Brenner expects to find malnutrition and the illnesses related to starvation. "Many of these conditions I can't treat," he says. "I will be able to help only a small percentage of people during my stay. Still, something is better than nothing."
Upon his return, Brenner will give a talk on his experience during the opening of an art exhibit to raise further funds for Haiti relief. The exhibit opens Friday, April 16 at 5 p.m. at Summit Medical Group. For more information on the art exhibit, visit http://www.summitmedicalgroup.com/events.
For more information on The Haiti Plunge and The COTY Project, visit http://www.cotyproject.org.
About Summit Medical Group
Summit Medical Group is the largest privately held multi-specialty medical practice in New Jersey. Summit Medical Group pioneered information technology advances in healthcare with its early adoption of electronic health records and e-prescribing. With more than 150 highly qualified physicians, it is one of the most unique healthcare models in the state. The Group has been named as one of the "Fifty Fastest Growing Companies" in the state by NJBiz Magazine and has a national award-winning customer service program. SMG treats over 55,000 patients per month at its main campus in Berkeley Heights, and area satellites in Berkeley Heights, Morristown, Millburn, Shorts Hills, Summit, Warren, and Westfield. Summit Medical Group plays a major role in the American Medical Group Association (AMGA) along with the Mayo Clinic, the Lahey Clinic and the Geisinger Clinic. As one of the premier multi-specialty groups on the East Coast, Summit Medical Group has provided exceptional primary and specialty care since 1929.
###