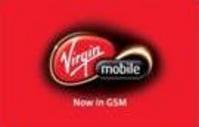 Talking about both the services, Deval Parikh, Chief Officer, Handset, VAS & Procurement, Virgin Mobile India said, "We are proud to associate with MobileTribe as this association enabled us to deliver both the services in the shortest span of time.
New Delhi (PRWEB) April 5, 2010
Mobile Tribe, a leading provider of blended social networking, messaging and rich media solutions for mobile carriers today announces its alliance with Virgin Mobile India (VMI) for the launch of two new value added services called Friend Circle and vGenie for its GSM subscribers.
Friend Circle is the first blended social networking application on mobile devices across the sub-continent on their GSM service. It delivers a new, differentiated, and easy-to use experience by integrating different social networks such as Orkut, Facebook, MySpace into ONE client accessed through VMI mobile devices. It allows VMI GSM users to access and manage multiple social networks through a single interface on their mobile phone, providing a one-stop shop approach to accessing different social networks and messaging services. It allows its users to stay connected with friends across all three social networks at one time through a single log-in. It is accessed both by WAP and Java client on handsets.
vGenie is a mobile (virtual) assistant that stays with the subscriber from the start of the day till the end of the day providing birthday reminders, social networking updates, wakeup call on Voice & SMS, email alerts without the need to pull the information manually from multiple sources.
Talking about both the services, Deval Parikh, Chief Officer, Handset, VAS & Procurement, Virgin Mobile India said, "We are proud to associate with MobileTribe as this association enabled us to deliver both the services in the shortest span of time. Online Social Networking in India is highly popular amongst the youth. With mobile penetration far exceeding PC penetration figures in India, it was only natural that the need for social networking on the mobile platform through a simple to use and easy to access application would arise. We are confident that both the services will be highly accepted amongst our set of target group."
Friend Circle is powered by MobileTribe's scalable, cloud-based services platform infrastructure, providing VMI with the ability to rapidly design, build and deploy new, compelling social media and messaging applications on VMI mobile devices. This provides VMI with the ability to rapidly develop new offerings to meet the burgeoning customer demand.
"We are delighted to partner with Virgin Mobile India to develop services like vGenie and Friend Circle. The choice of our cloud based value added service (VAS) platform will enable VMI to efficiently develop and deploy ongoing and new Virgin Mobile GSM branded services. This enables us to offer differentiated offerings in a brand conscious community on a common VAS platform, with the ongoing potential of growing their competitive advantage over time," said Dr. Nino Vidovic, Founder and Chairman, MobileTribe.
MobileTribe hosted platform service includes a scalable and extensible service delivery infrastructure with a wide range of features including address book management, phone book integration, message / updates aggregation, monetization (billing and advertisement engine), reporting, analytics, and administrative capabilities.
As an introductory offer both the services are available on VMI GSM platform for free till 30th April 2010.
About Mobile Tribe LLC
Mobile Tribe LLC provides a simplified comprehensive personal communication cloud platform solution that addresses the growing consumer demand for managing and merging their myriad online persona's and data. From client to platform, Mobile Tribe's innovative approach solves vexing issues and addresses them in an intuitive way that delivers a feature unified, easy to use, personal communications solution.
The MobileTribe platform supports all the features that consumers have come to expect in a comprehensive communications offering, such as e-mail, SMS, status updates, picture albums, music and video, blogging and even IP voice calls from a single unified client/cloud architecture. The MobileTribe platform currently supports these features across most of the world's most popular online destinations such as: Facebook, MySpace, Yahoo!, Orkut, Gmail, Hotmail, Plaxo, Picasa, Flickr, Jajah, YouTube, BlipTV, Orb and Myxer. More destinations can be added quickly as market demand warrants.
For further information, visit http://www.mobiletribe.net.
About Virgin Mobile
Virgin Mobile is India's first national youth-focused mobile brand. Virgin Mobile branded services are being offered to the Indian consumers by Tata Teleservices through a brand franchise with Virgin group. Virgin Mobile India facilitates Tata Teleservices with experience and expertise in designing, marketing and servicing of Virgin Mobile branded products for the youth segment. Virgin Mobile services are being supported from 14 offices across India and the current employee strength is more than 750 personnel. Virgin Mobile branded service can be enjoyed by customers in over 4, 20,000 towns and villages across India.
Virgin Mobile bagged the 'Most Innovative Mobile Services' award at the Annual Infocom National Telecom Awards in 2009. Also in the SAARC Countries Mobile User Survey 2008, Virgin Mobile India has been ranked as No. 1 in Customer Satisfaction. On the overall satisfaction parameters Virgin Mobile scored over 95%. Taking the Goa Fest 2009 by storm, Virgin Mobile India bagged 7 Abby awards at India's most prestigious National Advertising Awards Festival! This included 4 silver and 3 bronze Abbys for innovative and distinctive campaigns across Print, Radio, Outdoor and Event. In the recently held Emvies Awards 2009, Virgin Mobile has won silver and bronze for the Best Media Strategy (Services) and Best Media Innovations (Events) categories respectively. This year, Virgin Mobile India bagged Bronze "Effies" and earlier it bagged the Silver 'Effies' for its creative ideas and market effectiveness of its clutter-breaking campaigns. It has also been rated 15th in the Buzziest Brands of the year Poll 2009 conducted by afaqs.com and 27th most trusted brand by ET. For further information, please log on to http://www.virginmobile.in.
About Virgin – The Group
Virgin, a leading branded venture capital organization, is one of the world's most recognized and respected brands. Conceived in 1970 by Sir Richard Branson, the Virgin Group has gone on to grow very successful businesses in sectors ranging from mobile telephony to transportation, travel, financial services, leisure, music, holidays, publishing and retailing. Virgin has created more than 200 branded companies worldwide, employing approximately 50,000 people, in 29 countries. Its revenues around the world in 2007 exceeded £11.5 billion (approx. US$23 billion).
For further information, please contact:
Bindu Nair/Sonal Miglani
Virgin Mobile India
+91 9210918454/+91 9210918090
bindu(dot)nair(at)virginmobile(dot)in / sonal(dot)miglani(at)virginmobile(dot)in
# # #