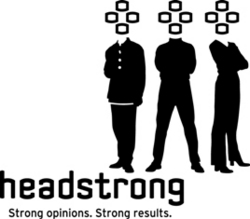 Understand the current trends in Counterparty Risk Management
New York, NY (PRWEB) April 5, 2010
Headstrong and Sybase, global leaders in domain led IT services and mobile enterprise solutions respectively, are to host Counterparty Risk Management:: The Road Ahead on Thursday, 8 April 2010 in New York. This panel discussion on Counterparty Risk Management will be moderated by Headstrong's Ben Wolkowitz and will feature distinguished speakers from premier financial services and technology firms.
This significant event aims to cover some key issues regarding the management of counterparty risk through the panel discussion, understanding challenges faced by organisations and providing viable technological solutions to overcome them.
The subjects that will be focussed on include the challenges of data management, entity relationship management and complex event processing. The demands of regulatory requirements on business operations such as increase in reporting and oversight will also be discussed. Also, potential solutions to simplify the process of managing counterparty risk like aggregators and risk dashboards will also be examined by the experts on the panel.
The speakers on this panel will include:

Prakash Neelakantan, Vice President, Headstrong
Domenic Iannaccone, Director Business Development, Financial Services, Sybase
Predrag Dizdarevic, Senior Adviser, Headstrong and Managing Partner, element22
Nawal Roy, Managing Partner, Shobhit Capital Group
Frank Dellaropa, SVP, Head of IT, Lazard Capital Market
Each of these speakers has had noteworthy experience in the fields of domain consulting practices, enterprise data management systems, information management and financial risk management.
The panel discussion will be moderated by Ben Wolkowitz, Senior Advisor, Headstrong.
Details:
Date: Thursday, April 8th, 2010
Time: 9.00 AM – 11.30 AM
Venue: Sybase Global Financial Solutions Center, Grace Building, 114 Avenue of the Americas, 32nd floor, New York, NY 10036
Register here: http://response.sybase.com/forms/NAO_10_APR_SMNR_FSI_Headstrong?mc=II
Kindly note, admission is by invitation only. For any further information, please contact product.management(at)headstrong(dot)com
"Headstrong" is a registered trademark of Headstrong Corporation in jurisdictions throughout the world. All other company and product names may be trade names or trademarks of their respective owners.
###