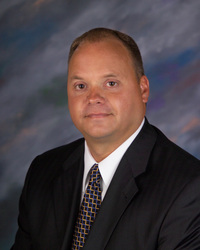 . . . a partnership that proactively anticipates and meets the needs of our industry
Hopkins, MN (PRWEB) April 7, 2010
The acquisition further solidifies HDG's presence in the senior-living and post-acute healthcare market and broadens its scope of services. For more than a decade, HSI has provided high-level management and consulting solutions to nursing homes, assisted- and independent-living facilities. According to HDG Chief Executive Officer Craig Abbott, HSI's values, service offerings, and overall business model aligned with HDG's mission and strategic plan for growth and diversification.
"Our new alliance makes sense for our organizations and our customers," Abbott said. "Both HDG and HSI have established a history of delivering market-leading, innovative solutions that enhance our customers' business processes and improve their financial standing, giving them a solid, strategic advantage in today's competitive healthcare services marketplace."
Abbott said HSI Founder/President/CEO Tim Meyer will now serve as HDG senior vice president of business development and direct HDG's diversified business growth strategies. Meyer will be joined by members of the HSI team.
"HSI has built its business around our brand promise: 'Improving Quality Through Innovation,'" Meyer said. "Our long-standing commitment, combined with HDG's sterling reputation and track record of success, results in a partnership that proactively anticipates and meets the needs of our industry."
The acquisition dramatically expands HDG's management and consulting portfolio. The company now manages and operates 27 health care properties: ten in Minnesota, five in New Jersey, seven in Wisconsin, two in Colorado, two in Iowa, and one in Washington State. HDG's and HSI's combined consulting experience includes work with more than 600 clients in all 50 states.
# # #