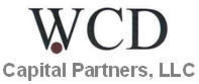 ...the ChemPro vitrification technology is the most economically feasible and environmentally sensitive solution.
Pennington, NJ (PRWEB) April 7, 2010
WCD Capital Partners LLC announced today a strategic alliance with ChemPro Systems LLC to design and construct a fixed facility utilizing the ChemPro technology to address the hexavalent chromium challenges in the Northeast.
Many properties throughout the Northeast are contaminated with hexavalent chromium, a byproduct of manufacturing over the last 150 years. Removal of hexavalent chromium contaminated soil has proved to be costly, dangerous, and temporary, only moving the problem from one location to another. The ChemPro vitrification technology is the only recognized solution that permanently eliminates the toxicity risk and RECYCLES contaminated soil into a commercial product, providing a more economical and environmentally sound solution. This technology has successfully completed Federal EPA SITE testing and is certified by NJDEP for the permanent remediation of hexavalent chromium, the only technology achieving this status. This is the first end-to-end solution to a major environmental problem that applies innovative technology to convert a serious waste stream into a saleable, recycled commercial product as part of a dual "green" initiative. Many contaminated sites judged to be too costly to clean up in the past can now be made safe with the ChemPro innovative technology. The initial plan calls for the development and construction of a New Jersey plant and a larger sister plant to be developed in Ohio.
Anthony R. Slimowicz, Esq., Managing Director and Co-founder of WCD Capital Partners, commented, "With the challenges facing developers in today's economic climate and the push to 'go green' the ChemPro vitrification technology is the most economically feasible and environmentally sensitive solution. The marketplace has long been waiting for such a solution."
Wm. "Chip" D'Angelo, President and founder of WCD Group, explained that, "The purpose of vitrification is to encapsulate and neutralize hazardous chemicals and metals while producing a useful byproduct. The process works by super heating inorganic contaminated material, while adding other natural elements. Harmful elements are broken down on a molecular level where they are permanently encapsulated and/or neutralized within a glass matrix. In principle, it is similar to leaded crystal glassware."
Robert Albus, Managing Partner and Co-founder of ChemPro, said, "We are fortunate to have WCD as our partner given their understanding of how innovative technologies can truly make a difference in addressing the present and long term environmental cleanup challenges. Their expertise and recognized leadership in this area will have a major impact on the adoption of the ChemPro technology."
About WCD Group
WCD Group is a New Jersey based enterprise, comprised of several wholly owned businesses specializing in various aspects of the environmental industry. WCD Group is the parent organization to three individual companies operating nationally in the environmental claims, environmental consulting, remediation and construction management, and property development areas. WCD Group's companies are prepared to tackle the most challenging assignments in virtually all environmental categories from emergency response, environmental risk assessment, remediation management, claims analysis, litigation support, to redevelopment of contaminated properties. WCD has firmly established itself as a "trusted advisor" to some of the largest legal, insurance, development, and construction entities in the United States. Visit http://www.wcdgroup.com for more information.
About ChemPro Systems
ChemPro Systems is a technology company with a focus on drying and thermal desorption processes. The principals have extensive backgrounds in the conditioning and drying of fine particle size materials, and were responsible for many of the developments currently employed throughout the industry. This expertise is fundamental to successfully preparing the feed stock for the vitrification process and was the basis of an issued patent covering the integrated drying/vitrification process. The company has worked extensively with NJDEP in the validation of the vitrification process leading to its Certification status. Visit http://www.chemprosystems.com for more information.
###