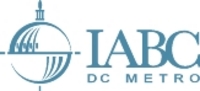 In a day where 'shiny new toys' rule, it's even more critical that we undertake communications that support and advance business objectives.
Washington, DC (Vocus) April 6, 2010
The International Association of Business Communicators' (IABC) DC Metro chapter announced today that its call for entries for its prestigious 2010 Silver Inkwell competition is now open. All area communicators are eligible and are encouraged to participate and enter their most effective and successful communication projects. For more information or to enter, please visit http://www.iabcdcmetro.org/silverinkwell .
"For years, our Silver Inkwell awards have been the premier venue to recognize excellence in a wide range of business communications by area professionals," said Shonali Burke, ABC, president, IABC/DC Metro. "Whether you're an internal communicator, media relations specialist, work in interactive communications, or any other communication discipline, there is nothing like being acknowledged by your peers, so I urge my communication colleagues to enter. It's a terrific way to showcase your work, as well as advance the profession."
The early bird deadline for entry submission is Saturday, May 15, 2010; the final entry deadline is Saturday, July 31, 2009. Early bird entry fees ranges from $40 (full-time students) to $70 (IABC/DC Metro members) and $100 (non-members). A panel of judges comprising eminent area communication professionals will evaluate the entries, seeking to name an Award of Excellence (first place) or one or more Awards of Merit for each category. In addition, one overall winner may be given the "Best of the Best" Award, the "best in show" equivalent.
Winners will be announced in advance of the Silver Inkwell Awards Gala on Tuesday, October 26, 2010, to be held at the Hyatt Regency Bethesda in Bethesda, Md., at which they will be feted.
"The business of communication is changing almost as rapidly as technology thanks, in no small part, to that same technology," said Burke. "In a day where 'shiny new toys' rule, it's even more critical that we undertake communications that support and advance business objectives. If your work passes muster when judged by Silver Inkwell standards, you know you're adhering to communication best practices. If nothing else, use our submission guidelines to frame your work; you'll see the difference immediately."
For more information, please contact IABC/DC Metro Silver Inkwell Award co-chairs, Lauren Lawson or Michael Clendenin at silverinkwell(at)iabcdcmetro(dot)org. Fan the IABC/DC Metro Silver Inkwell Awards Facebook fan page.
About IABC/DC Metro
With nearly 600 members, IABC/DC Metro is a nonprofit professional development organization for business communicators, providing them with the knowledge and tools to ensure their communication outreach supports business objectives. The largest IABC chapter in the United States and the second largest worldwide, our members work in such diverse fields as corporate communications, marketing, advertising, public affairs, employee communications, media relations and shareholder relations. Learn more at http://www.iabcdcmetro.org/ .
IABC/DC Metro Media Contact:
Katy Kain
Tel: (703) 267-2322
E-mail: media(at)iabcdcmetro(dot)org
Twitter: @IABCDCMetro
###