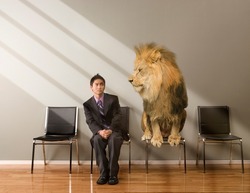 "A consulting firm that actually guarantees their work? That's what piqued my interest - who does that in today's world?"
Saint Paul, MN (PRWEB) April 5, 2010
While other consulting firms conduct company assessments that are bloated with theory and infused with 'best-in-class/unique-selling-proposition/value-add/solution-centric/best-practices' industry jargon, A.M. Consulting Corp has formed a niche in the consulting industry - being candid and honest, providing recommendations that are practical and immediately actionable without any further engagement of a consultant. And the recommendations are guaranteed.
"We were very impressed with the entire process, from beginning to end," said Scott Rasmussen, a recent client and Owner of Ras Graphics, a national branding agency whose clientele includes Texas Instruments and IBM. "As a business owner, I've always been skeptical of consultants, but A. M. Consulting's approach was very different. Anthony immediately grasped our issues, identified the opportunities, and provided straight-forward recommendations we could implement immediately."
Whereas many consulting firms conduct company assessments, they often come with built-in, "we-can-do-that-for-you" recommendations that allow the consulting firm to charge even more fees. A. M. Consulting Corp has built its reputation by pulling no punches in its top-down, bottom-up review of its clients' organizations - and producing a deliverable that empowers the client, not the consultant.
"A consulting firm that actually guarantees their work? That's what piqued my interest - who does that in today's world?" added Scott. "A. M. Consulting puts its money where its mouth is. Other consultants have come in and wanted to charge huge fees - but they don't stand behind their work. A.M. Consulting does. And within six weeks we had over two dozen recommendations that we could act upon. Our sales have skyrocketed while our costs have been significantly reduced. So now I tell my colleagues that own businesses, to 'get your wake-up call'."
About A.M. Consulting Corp
A.M. Consulting takes a straight-forward approach to conducting company assessments, looking in-depth at sales, operations, personnel, and messaging. Clients receive concrete, actionable intelligence that can help them move forward on every level, and which can be implemented immediately. And it's guaranteed. Does your company need a wake-up call? 612.325.2271 or http://www.amconsultingcorp.com. Let's get started.
###