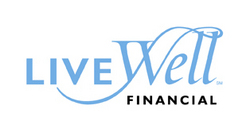 Richmond, VA (PRWEB) April 5, 2010
Live Well Financial, Inc., one of the nation's leading reverse mortgage wholesale lenders, today announced the offering of a new federally-insured Home Equity Conversion Mortgage (HECM) reverse mortgage that provides homeowners with the lowest Fixed Rate in the 20 year history of the HECM program.
"Live Well Financial is proud to be able to offer the New HECM 4.99% Fixed Rate product to our correspondent partners. This product offers maximum proceeds available from the FHA's HECM program with the lowest fixed rate interest expense in program history and an option for zero servicing fees as well," said Michael Hild, chairman and CEO of Live Well Financial.
A typical 70-year-old homeowner with a $300,000 home value would save approximately $67,000 in interest costs over 20 years with this 4.99% Fixed Rate product compared to today's industry standard Fixed Rate product.
"We are pleased to help lead the industry in building better products for our senior homeowners, but these low rates likely will not last for long. Serious concerns about inflation are already beginning to drive interest rates up. For our partners, no time is better than now to help their homeowners who have been sitting on the fence due to the costs of a reverse mortgage" says Hild.
Live Well Financial is a national reverse mortgage lender focused exclusively on offering financial products to senior homeowners all over the country to help them improve their financial well-being.
To become approved to offer Live Well Financial's products to your borrowers, contact Live Well Financial at (866) 444-9354 or find us on the Web at http://www.LiveWellFinancial.com/Partners
###