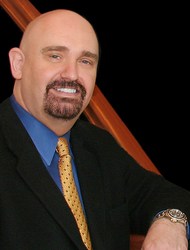 "Facebook is a web environment in which the user can feel secure and has no need to worry about their personal information being compromised"
NASHVILLE, TN (PRWEB) April 7, 2010
The Ashton Real Estate Group (TAREG) of RE/MAX Elite, in association with web developer Brian Daley of Realm3, has launched the first Facebook Real Estate application dedicated solely to the local real estate market.
Facebook users can now easily search all homes and property currently listed for sale in the Greater Nashville area, while still in their Facebook accounts. The TAREG Facebook application provides the most current housing information by pulling data directly from the local Middle Tennessee MLS database.
"Facebook is rapidly become the start page for most of America and the world. We thought that giving Facebook users the opportunity to search in a secure environment, without the need for submitting additional personal details may be seen as more comfortable way of surfing for Nashville homes for sale online," says Gary Ashton, TAREG of RE/MAX Elite.
Ashton is no stranger to online marketing having been the exclusive Realtor for Nashville.com since 2004. He has maintained a number of high ranking real estate websites including http://www.NashvilleBuyers.com, http://www.NashvillesMLS.com and http://www.Nashvilles-Real-Estate.com.
The Ashton Real Estate Group of RE/MAX Elite has been in the Top Three Teams for RE/MAX in TN for the past 2 years and has always been a leader in simplifying the process of buying and selling homes using the newest internet technologies.
To see the Facebook application in action, visit http://apps.facebook.com/nashville-homes
###