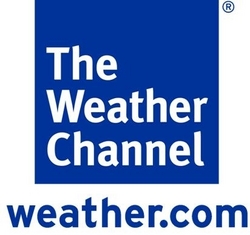 Reaching this milestone is an extraordinary achievement for ours or any network
Atlanta, GA (Vocus) April 6, 2010
The Weather Channel® (TWC) today announced that is has become the first news and information network to reach 100 million subscribers and is the second most widely distributed network overall. TWC has partnerships with virtually every cable, satellite and telco distributor in the United States. Since TWC first launched in 1982, the 24/7 all-weather network has been a technology leader in delivering local forecasts through its "Local on the 8s" franchise, and it has experienced steady subscriber growth while expanding programming options.
"Reaching this milestone is an extraordinary achievement for ours or any network," said Becky Powhatan, executive vice president of distribution for The Weather Channel. "After 28 years, viewers rely on us for excellence in day to day forecasting and reporting, extraordinary coverage of severe weather events and for original programs that chronicle the impact weather has on our lives. This was exemplified this past winter when TWC averaged almost 50 million total viewers per day during the big snow storms in February. TWC regularly averages over 100 million viewers monthly." 1
As the leader in weather and forecast accuracy, TWC sets itself apart through the knowledge and experience of more than 150 meteorologists and its Global Forecast Center. This expertise has translated to consumer trust and for the past 10 years, TWC has been considered the most valuable cable network, according to the Beta Research brands study.2 In October 2007, TWC was made available in HD and a new state-of-the-art HD facility was completed in spring of 2008, paving the way for virtually all studio programs and field coverage to originate in native HD.
The network continues to deliver unprecedented live coverage of severe weather alerts and timely forecasts. TWC kicked off 2010 with record-breaking performance for severe weather coverage during January and February's snowstorms and continues to be the most reliable name in weather. The second week of February was TWC's highest rated week in 2010 and on Feb. 5, the network saw its best day of the year in P25-54 delivery. 3 Anchored by Wake Up With Al and Your Weather Today on weekday mornings, TWC reaches more consumers at that time than any other cable news and information network. 4 Increasingly successful original programming such as Cantore Stories and Weather Proof have provided a 34% increase among in A25-54 for the network's strong Sunday night programming line-up. 5
During its growth, TWC has a massive reach of unduplicated users of 135+ million across multi-platforms. TWC has also evolved its brand to include The Weather Channel digital properties, the leading provider of broadband weather products including weather.com®, The Weather Channel Desktop and The Weather Channel Mobile, which is the top content provider on mobile web. TWC reaches more than 40 million unique users online each month and is the most popular source of online weather, news and information according to Nielsen//NetRatings. In addition, TWC Radio Network provides immediate information on severe weather and local forecasts for more than 700 radio affiliates.
____________________________________
1 Nielsen NPower/Live+Same Day Cume/1 Minute Qualifier
22009 Beta Brand Identity Study -- Rank among 52 Basic Cable networks. Viewers selected "Very Much" as the level of agreement with the brand attribute provided.
3Nielsen Media Research/StarTrak/6am-6am/Live+SD P25-54 Delivery
4 Nielsen NPower/Live+Same Day Cume/1 Minute Qualifier/Weekday Morning: M-F 6am-11am
5Nielsen Media Research National MIT, Live + SD viewing, A25-54, Sa-Su, 8P-11P/2P-5P/2A-4A, 1/23/10 – 2/21/10 vs. 1/24/09 – 2/22/09.)
To learn more about TWC, visit http://www.weather.com.
###