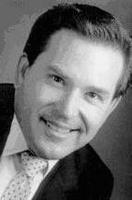 San Diego, CA (PRWEB) April 7, 2010
Samuel Spital and Associates, a San Diego-based law firm specializing in criminal law and statewide professional licensing cases (along with business, corporate and commercial law), announced a historic decision made by the California Board of Professional Engineers to withdraw formal charges filed in a very complex case.
The Notice of Withdrawal of Accusation against Spital's client was an extraordinary victory against a state board that historically prevails with an outright revocation in nearly 100% of the civil engineer cases with only a "single" act or omission of malpractice.
"My client was wrongly charged with multiple counts of fraud and incompetence. We selected highly credentialed and leading experts to present an unbeatable case. Although we have consistent victories in our many statewide professional licensing cases, this was even better than a dismissal since the original accusation was withdrawn and is no longer part of the official records. It was not only a deserved victory for our innocent client, but a proud moment for Samuel Spital and Associates as we achieved well-deserved justice for another one of our clients" said Sam Spital, Managing Attorney.
###