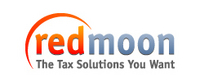 Our new branding is focused on making sure we deliver not just what our clients
Sarasota, Florida, (Vocus) April 6, 2010 –
Red Moon Solutions, a leading provider of specialty tax software solutions, unveiled a brand identity program showcasing their focus on providing the tax software and services tax professionals want. http://www.redmoonsolutions.com/solutions/
"Our new branding is focused on making sure we deliver not just what our clients "need" but what they truly "want"," stated Traci Wheeler, Managing Director at Red Moon Solutions. "We want to be a leader in the in the marketplace by exceeding the needs of tax professionals and by delivering solutions they really want – solutions that make their job easier, make them more productive and make them a hero in their company," adds Wheeler.
Red Moon Solutions retained marketing firm Blue Strategy + Creative Intl. for the initiative, which included company and product logo re-designs, a compelling tagline and a re-launch of the Red Moon Solutions website. It is on the latter that Red Moon proves its commitment to delivering solutions clients want through new software, tools and resources for current and future clients.
Red Moon surveyed clients and found 90% would recommend Red Moon Solutions to a colleague. Building on these results, management listened to client requests and responded with product enhancements, new product solution offerings, updated programs and a business leader blog by CEO Jim Shedivy. http://blog.redmoonsolutions.com/ Additional client-focused programs will be introduced throughout 2010.
About Red Moon Solutions
Red Moon Solutions is a tax software company focused on giving you what you want. Founded by the former CIO and head of Tax Technology Enterprises for Arthur Andersen, Red Moon Solutions provides specialty tax products and services with flexibility. Its solutions are versatile but effective, providing options to track high volumes of assets, improve control and ensure that financial and tax depreciation is up-to-date. Learn more at http://www.redmoonsolutions.com
Red Moon Solutions, LLC
Live Oak Office Center
2201 Cantu Court
Suite 118
Sarasota, FL 34232
http://www.redmoonsolutions.com/
Contact: Stacy Shedivy
Red Moon Solutions LLC
800.224.1260
http://www.redmoonsolutions.com/about-us/contact/