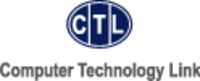 Portland, OR (PRWEB) April 6, 2010
CTL a global leader in high-performance technology solutions announced today that it has entered an agreement with Quanta Computer's QSSC division to distribute their S4R 4U rack-mounted enterprise server solution. Jointly developed between Intel Corporation and Quanta Computers, the S4R is built on Intel's 7500 chipset (formerly codenamed Boxboro). Powered by the Intel Xeon 7500 Processor Series, the S4R was designed specifically for high performance computing environments.
With built in support for up to 32 processing cores and increased processor cache, the S4R delivers unmatched flexibility in the 4U server segment. The unique architecture of the S4R gives administrators the head room needed to run simultaneous processes, the flexibility to deploy server virtualization/consolidation and large enterprise capabilities to run business critical applications.
With up to 8 hot-swappable 8-DIMM memory riser boards, the S4R overcomes the traditional space limitations of the 4U form factor. With up to 512GB of memory support, this doubles the capacity of the previous generation in the category.
Ideal for large datacenter applications, key applications for the S4R are: Server Virtualization, Large database and data analysis, Business Critical applications (ERP, CRM, etc) and High performance computing applications.
"CTL is excited to be working with Quanta Computers on this platform," said Erik Stromquist, Executive Vice President of CTL. "With this product, CTL can continue delivering High Performance Computing Solutions that our channel partners have come to expect."
For more information about CTL's products please visit http://www.ctlcorp.com.
About CTL
Founded in 1989, CTL manufactures CTL-branded computers, laptops, monitors and servers as well as the Nexus® brand of plasma and LCD televisions and the 2go™ brand of netbooks. Headquartered in Portland, Oregon, with offices in Seattle and Seoul, Korea, CTL supplies public sector and corporate customers as well as channel partners throughout the US. CTL's Retronics division is one of the nation's leading recyclers of technology components. For more information about CTL, please visit CTL's product website: http://www.ctlcorp.com/shop.
###