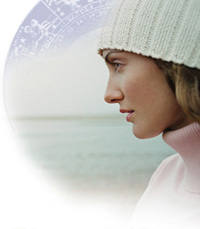 Seattle, WA (PRWEB) April 8, 2010
MostGifted Psychics, a national leader of telephone based intuitive psychic services, is pleased to announce selling its 5 millionth minute, on April 7th, 2010. Psychic services are counter-cyclic; people seek assurance in uncertain times. Since MostGifted Psychics provides high quality psychic services, a record number of customers sought consulting with MostGifted Psychics in 2009, helping to break through the 5 million minute mark in early 2010.
Those who never considered psychic services are now open to new solutions, and are often pleasantly surprised when MostGifted psychics produce actionable insight to current challenges and life quandaries. While psychics don't have tomorrow's lotto number picks, they can examine a personal situation using their gifted sense and help customers come to a deeper perspective.
Owner of MostGifted Psychics, Mr. Bruce King, remarks, "While I enjoy crossing this milestone, I view it as a measure of how well we're helping others. Over the years, I've seen firsthand the positive effects psychic services provide: customers who've successfully started their own business, those who've finally found their life-long love, and teary owners reunited with lost pets. I understand the general skepticism about our industry, which means we need to work twice as hard to overcome doubts and render genuine assistance. Though not everyone believes in psychic services, and psychic services are not right for everyone, when the connection is there, the results can be truly remarkable."
About MostGifted Psychics:
MostGifted Psychics is a privately held company founded in 1995 dedicated to quality telephone psychic readings, helping people lead better lives. MostGifted Psychic services are intended for entertainment purposes only, and should not be used for legal, financial, or medical advice.
Contact:
website: http://www.mostgifted.com
email: info(at)mostgifted(dot)com
telephone: 206-529-8900
###