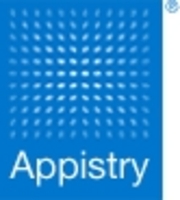 Saint Louis, MO (PRWEB) April 7, 2010
News:

Appistry, the enterprise cloud platform leader, today announced that it has been chosen by AlwaysOn as an OnDemand 100 winner. Inclusion in the OnDemand 100 recognizes companies for leadership among their peers and game-changing approaches and technologies that are likely to disrupt existing markets and entrenched players.
Appistry was awarded in the Cloud Application Platform category, a market segment the company helped pioneer with its flagship product, Appistry CloudIQ Platform. Appistry's platform enables the next generation of platform-as-a-service (PaaS), allowing organizations to take full advantage of cloud computing in private, hybrid and public cloud environments while reducing capital and operating costs and achieving enhanced application scalability, reliability and performance.
Appistry was selected from among hundreds of companies after a rigorous three-month selection process conducted by industry experts and the AlwaysOn editorial team. Selection was based on five criteria: innovation, market potential, commercialization, stakeholder value, and media buzz.
Appistry and the OnDemand Top 100 Private Companies will be honored at AlwaysOn's OnDemand event on April 19th, 2010, at Hewlett-Packard's Worldwide Headquarters in Palo Alto, CA. For more information about the event or to view the full list of OnDemand 100 winners visit: http://alwayson.goingon.com/permalink/post/34759.
Supporting Quotes:

"As the digital information created by businesses continues to explode at astronomical rates, the need to store, manage, analyze, and share this information is becoming extremely challenging," said Tony Perkins, founder and editor of AlwaysOn. "We congratulate this year's OnDemand 100 for providing the technology platforms and services needed to manage and leverage this new era of information complexity and overload."
"Cloud platforms like Appistry CloudIQ are a critical enabling technology as more and more enterprises turn to the cloud as a way to reduce costs and achieve greater agility," said Sam Charrington, vice president of marketing for Appistry. "We are thrilled to be recognized by AlwaysOn as an OnDemand 100 winner and a leading private company in the cloud application platform category."
About Appistry:
Cloud computing promises a new level of enterprise competitiveness, and Appistry CloudIQ Platform makes that vision a reality. Appistry CloudIQ Platform enables a new generation of highly scalable, extremely reliable, data-centric applications to be delivered at a fraction of the time, cost and complexity of traditional approaches. Reinventing the enterprise application platform for private, public and hybrid clouds, Appistry is delivering next-generation platform-as-a-service, today. With the most comprehensive platform and the most successful customers, Appistry is the leading provider of enterprise PaaS software and services. Appistry customers include global leaders like FedEx, State Street Bank, and Northrop Grumman, and multiple U.S. Government agencies.
For more information about Appistry, please visit http://www.appistry.com.
# # #