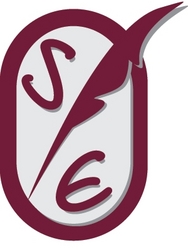 Aptos, CA (PRWEB) April 7, 2010
StyleEase Software has announced a new deal with Douglas Stewart that makes it easy for bookstores and other retailers to order the StyleEase family of academic writing software.
Douglas Stewart links more than 10,000 products with over 2,500 resellers in the United States and Canada, many of whom will be excited to carry StyleEase products. To prepare for increased demand, StyleEase has enhanced its support function, hosting a ticket-based support system on a dedicated server and adding a call center, based in Massachusetts, to better serve customer needs.
According to company president Gary Hillerson, "We consider ourselves very fortunate to have been able to forge and alliance with Douglas Stewart, a company with a stellar reputation in the education market. Now our products can easily be ordered by bookstores, online software resellers, and major electronics and office supply chains, and we anticipate a significant increase in our customer base."
StyleEase Software, LLC started developing solutions for academic writers in 1990, and its constant refinements and enhancements have made StyleEase the leader in the academic formatting software industry. StyleEase products continue to be best sellers in the academic software world, and have a remarkably error-free history.
StyleEase products automate the process of writing academic papers and bibliographies in specific styles, including APA (American Psychological Association) style, MLA (Modern Language Association) style, Chicago/Turabian style, and Seminary style. StyleEase is integrated into Microsoft Word, and frees students to focus on their content, without having to learn how complex formatting and citation rules.
StyleEase also has a following on both Facebook and Twitter, and has several videos posted on You Tube.
###