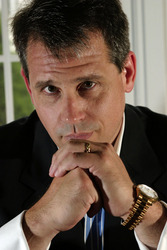 Today most of you are making between $400.00 and $800.00 a week. In this business you can make $4000.00 to $8000.00 a week with your own adult and casino site.
New York, NY (PRWEB) April 7, 2010
On April 14-15 Jay Servidio, President Teleteria, Inc. of NYC will be giving a lecture on the Adult Internet Industry in Dallas Texas. Details can be found on http://www.teleteria.net
Entry to the event is free and soft drinks will be provided.
The seminar will be based on the launching of adult and casino websites which is the most profitable business online.
Topics will include porn site design, webcam site design, marketing and hosting.
Marketing info will include link building and social networking sites. Also, there will be extensive material on the marketing of adult and casino designed websites and how to drive traffic to your site as soon as it is online.
Jay Servidio has spoken at Internext, AVN, and Adult Online Europe all over western and eastern Europe.
Since 1994 Teleteria has been the industry leader in adult design. Their packages include content from the top providers of adult digitized porn videos like AEBN and Matrix Content, and top providers of live web cam such as Icams and VS. Teleteria has recently undergone a total overhaul of their business model to add more features and benefits for their clients. They have also replaced the bulk of their servers with top of the line Dell servers to increase speed for all clients sites.
With clients all over the world Jay Servidio and the staff at Teleteria have created some of the best adult and casino designed sites online.
Teleteria main office is on Avenue of the Americas in NYC. For more info please visit http://www.teleteria.net or email Jay Servidio or call Toll Free 1 866 408 8694.
###