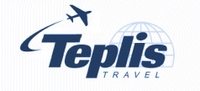 Do More and Go Farther
Atlanta, GA (Vocus) April 7, 2010
Four top executives from Teplis Travel recently attended Fusion 2010, Concur's annual global conference for business travel agency clients in Boca Raton. The event attracted over 900 clients, partners, product experts and travel industry executives from around the world. Entitled "Do More and Go Farther", the conference focused on ways to leverage Concur technology to reduce costs and increase the efficiency of the corporate travel process.
A prominent topic at the corporate travel services conference was how mobile phone technology can give travelers real time access to their travel itinerary and expense information. Concur recently unveiled its Concur® Mobile application for I-Phone users which allows travelers to check their flight status; search flight schedules; view seat availability; exchange airline tickets; book hotel and rental car reservations; map restaurants; obtain driving directions and check local weather conditions. The application for I-Phone joins existing Concur® Mobile applications for travelers using Blackberries or Windows smart phones, which were rolled out last year.
How Mobile Technology is Revolutionizing Business Travel
"These innovations will make life much easier for travelers on the road, plus they improve policy compliance," said Gary Teplis. "Mobile connectivity is crucial when you consider that over 71% of frequent business travelers have smart phones, and it has been predicted that within 5 years more people will access the internet through their phone than from a desktop. Teplis is aggressively focused on incorporating these mobile applications to provide unparalleled convenience for business travelers."
Monica Teplis (President), Gary Teplis (Vice President, Sales), Van Henderson (Vice President, Business Development) and Linda Alexander (Vice President, Operations) were present and took the opportunity to further their expertise in providing support to Teplis clients that utilize Concur products. Teplis has been an authorized Concur support agency since 2006, with a full-time Concur Cliqbook Support Desk, and has over 75 corporate clients which utilize the Concur® Cliqbook online corporate travel management booking tool.
The Fusion conference included over sixty training and networking sessions, many of which focused on Concur's end-to-end travel and expense management system, which automates the entire travel booking and expense reporting process, allowing the corporate travel agent to reduce travel costs at every opportunity. The program captures all of the employee's itinerary data during travel booking and continues to work behind the scenes throughout the employee's business trip, gathering spend data from the corporate card along with capturing e-receipts directly from travel providers. The program may also be accessed from a smart phone and gives travelers the ability to capture paper receipt images while on the road and submit expense reports with a single click.
About Teplis Travel
Looking for an expert business travel agent? Teplis Travel provides comprehensive travel management services for corporations, associations and other organizations with global business travel programs. The corporate travel agency has over 150 clients and regularly ranks among the Top 50 Travel Management Companies in the United States.
About Concur
Concur is the world's leading provider of on-demand Employee Spend Management services. Trusted by thousands of organizations to reach millions of employees, Concur's award-winning solutions streamline business travel and expense reporting, and improve invoice processing – delivering rapid ROI by helping companies increase efficiency, control employee spend and drive down operational costs.
For more information contact Gary Teplis at 404-226-4200, or gary(at)teplis(dot)com
###