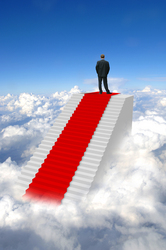 "I took their advice and created a LinkedIn profile. I secured three interviews and received offers from all three!" recalls Natalie Novak, a junior from Southern Methodist University
San Diego, CA (PRWEB) April 8, 2010
TurningPoint, a San Diego-based career management firm, announced today the launch of their newest division, StartingPoint Careers, supporting college students and recent graduates in their job search. "Over the past 6 months, we have received an increasing number of calls from parents, requesting support for their college-aged kids" says Ken C. Schmitt, President and Founder of StartingPoint Careers and TurningPoint Executive Search. "Today's young professionals are facing a very challenging job market and many of them are looking for an opportunity to stand out among the competition. With our 35 years of combined experience in coaching and recruiting, our team provides customized, 1-on-1 coaching and job search preparation to better position these young professionals for their first job," Schmitt explains.
"I took (their) advice and created a LinkedIn profile" says Natalie Novak, a recent StartingPoint Client and junior at Southern Methodist University. Ms. Novak worked with one of the career coaches at StartingPoint to enhance her interviewing and networking skills. "I interviewed at three places and got offers from all three!"
By focusing on the two most important components of job search – Clarity and Visibility – Schmitt and his team of coaches provide each client with personal attention, customized to their specific industry or function. Each client is paired with a coach who will assess their needs and develop a strategy that includes the creation of a "high impact" resume, the expansion of their network through tools such as LinkedIn, and the polishing of their interviewing skills through role playing. "Most colleges offer basic support through their Career Services center, emphasizing on-campus recruiting. However, with on-campus recruiting down by 25%-50% from it's 2008 peak (WSJ, April 3rd, 2010), there is a bit of a disconnect between the strategies being taught and the tools being used by today's hiring managers. Our goal is to complement these on-campus services by offering in-depth networking and relevant mock interviewing" explains Ms. Seann Dailey, one of the coaches at StartingPoint.
The professionals at StartingPoint highlight the Unique Value Proposition (UVP) offered by each student or graduate. Schmitt goes on to describe his unique process, "Our approach to coaching can be summed up in three words: Define, Develop, Deliver™. Define who you are. Develop your Network of Influence. Deliver your Message."
According to a recent Wall Street Journal article, the unemployment rate for people aged 20-24 with a Bachelor's degree has fallen from 7.6% in 2009 to 7.2% this year. "While we still have a very long way to go, the job market is certainly on the mend", says Schmitt. "With so much competition among new and experienced job seekers, it is imperative that college students jump start their search today."
Karen and Benny Landman, owners of a successful real estate business in Rancho Santa Fe, California, discussed their daughter's experience with StartingPoint, "(Rebecca) was overwhelmed by her first real corporate interview, to say the least. Through the coaching provided by StartingPoint, she gained the confidence and skills needed to participate professionally in the interviewing process."
Schmitt continues "We created this new business with the sole purpose of equipping today's grads with tomorrow's skills. These are lifelong skills that will be useful throughout their career."
If you are interested in learning more about StartingPoint Careers, please contact Ken Schmitt at info(at)startingpointcareers(dot)com or by visiting http://www.startingpointcareers.com
Contact:
Ken Schmitt
760.434.5401
###