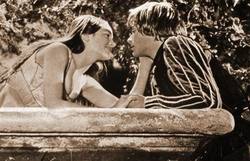 "It doesn't get any more romantic than this, we want to provide the very best"
(PRWEB) April 8, 2010
Romeo and Juliet: true love, for eternity! Being in the exact same place as Romeo and Juliet: the same city, the same courtyard, the very same balcony, for a really special love!
The Italian Tour Operator Italy's Finest is organizing a weekend where guests will have the chance to tell the loved one in the most romantic of ways how much they love her and that they want to marry her. They will get a chance to visit Verona and Venice, the twin cities of love, and make the marriage proposal on the most famous balcony, the same one where Romeo serenaded and proposed to Juliet (Giulietta as they call her in Italy). The package includes two romantic nights at the Boutique Hotel Sogno di Giulietta (Dream of Juliet) in Verona, inside the very courtyard of Palazzo Capuleti (the Capulets Palace) overlooking the balcony of love, in the exclusive Allodola suite. There will also be a chance to breathe the Romance of Venice, where a chauffeur-driven Bentley and a private water taxi will take the couple to a traditional Gondola from where Venice will be enjoyed at its very best. Proposing to the most loved one in the truly romantic setting that only Italy can offer and enjoying visiting two jewels of Italian heritage in style and comfort is what this package is about. Two days never to be forgotten. "It doesn't get any more romantic than this," says Filippo Gargani, President of Italy's Finest, "and we want to provide the very best." The package includes a two-night stay in an Exclusive suite at the Hotel Sogno di Giulietta in the heart of Verona, a romantic dinner, prepared by a Michelin-acclaimed restaurant, served overlooking the world's most famous balcony and accompanied by the music of a renowned classical string quartet. For more information visit Proposing Romeo Style
The most important question to the most important person in the most romantic setting.
Italy's Finest is a creative Luxury Travel and Destination Management Company arranging out-of-the-ordinary experiences in addition to having ultimate access to the best hotels, private villas and special events in Italy.
###