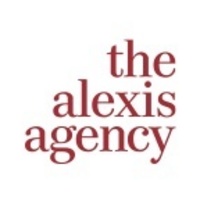 We are thrilled to again be honored by The Treasure Coast Advertising Federation for our creative work
Vero Beach, FL (Vocus) April 8, 2010
As the talk of economic woes continues to monopolize the newscasts, one Florida Treasure Coast strategic advertising and public relations agency continues to grow. The Alexis Agency of Vero Beach, FL, announced two 2010 Addy Awards, a new PR Director, and two new clients in the last 60 days.
"We are thrilled to again be honored by The Treasure Coast Advertising Federation for our creative work," says Ginger Atwood, president of The Alexis Agency. "The Addy's are the only creative awards administered by the advertising industry for the advertising industry. It's an honor to be recognized by our peers."
The Alexis Agency won a Gold Addy for Mixed/Multiple Use Media in the local business-to- business category for their work with Parc 24, Indian River county's first eco-friendly office building. They also won a Silver Addy for Mixed/Multiple Use Media in the local consumer category for Whitehall, Simplicity Is A Beautiful Tool.
Tricia Walker was named Director of Public Relations at The Alexis Agency last month. Walker brings with her more than 18 years of public relations and strategic marketing experience in such markets as Las Vegas, Orlando, South Florida, Atlantic City and Lake Tahoe. Walker was VP Marketing for Fontainebleau Las Vegas prior to returning to Florida and joining The Alexis Agency. She also held the VP Marketing title at Resorts Atlantic City and Las Vegas' former Aladdin Resort & Casino (now Planet Hollywood Resort), as well as senior marketing roles at Norwegian Cruise Line, Sea World of Florida, Caesars Tahoe and Caesars Atlantic City.
And in addition to awards and new employees, The Alexis Agency has secured two new clients– Miller's Fine Decorative Hardware of Jupiter, FL., and Celadon Reef of Vero Beach, FL. Miller's Fine Decorative Hardware has been a Jupiter landmark for over 20 years, providing an extensive selection of kitchen and bath furniture and accessories, plumbing supplies, and door and cabinet hardware. Celadon Reef is technology start-up that will offer consulting services focused on developing open source solutions at the edge of the Internet cloud.
About The Alexis Agency
The Alexis Agency is an award-winning, strategic advertising and public relations agency located at 4445 N. A1A in Vero Beach, Florida. Their integrated communication programs and innovative style have dramatically accelerated their clients' marketing results. Also home of the MINDSPA workshop, The Alexis Agency helps clients break out of their corporate, mind-numbing habits and into a new realm of creative problem solving. Follow The Alexis Agency on Facebook and visit their website at http://www.thealexisagency.net.
# # #