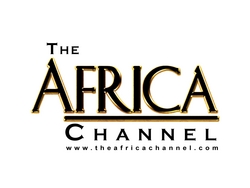 "We're excited to have these sponsors. The Africa Channel has done so much to promote the African continent in a positive light and Heineken is a beer of choice of many International & Sierra Leonean beer drinkers," said Ball organizer Mariama Jalloh
Washington, DC (PRWEB) April 13, 2010
The Africa Channel, a premiere network that showcases quality content about the African continent to cable and satellite subscribers in America, the Caribbean and Great Britain and Heineken, the beer of choice for many international beer lovers have both signed on to sponsor the second annual Green.White.&.Ball. Heineken will be the exclusive beer served at the event. The red carpet gala which will be held this year at the La Maison de Francaise in Georgetown, Washington, DC attracts an international audience that gathers to celebrate the anniversary of the independence of the West African nation of Sierra Leone. The Washington, DC area is home to the most expatriates of Sierra Leone than any other region in the world.
Main ball organizer Mariama Jalloh, president of Abstracts Events Management, a strategic event planning and design firm in the District, is of Sierra Leone decent and is also the brain child of the celebration which has been garnering much anticipation and buzz since its 2009 debut. Jalloh said this year's event will also be unique in that there will be a sister ball just like it taking place the same night and time in Sierra Leone. "I never imagined that this event would get so popular but I am excited about topping last year's attendance of 500 held at the DC City Museum." Jalloh said. "We're excited to have these sponsors. The Africa Channel has done so much to promote the African continent in a positive light and Heineken is a beer of choice of many International & Sierra Leonean beer drinkers."
The event also honors international celebrities of Sierra Leone descent such as last year's actor Idris Elba and Minnesota Viking Madieu Williams and is expected to attract attendees from across the pond in the UK, and throughout the United States. This years honorees include former Washington Wizards player Alpha Bangura and author of the memoir A Long Way Gone: Memoirs of a Boy Soldier, Ishmael Beah. Tickets are available in advance at http://www.abstractsevents.com. Partial proceeds will benefit Sons of Africa, an educational outreach organization, whose mission is to provide the underprivileged youth of Sierra Leone the essential tools they need to obtain a quality education. The Jabs Group, a tax and accounting firm located in Maryland, is also a major sponsor of the event.
###