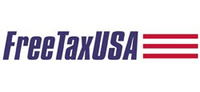 This year, FreeTaxUSA.com will save families millions of dollars while helping them get the refunds they deserve.
Provo, Utah (PRWEB) April 8, 2010
FreeTaxUSA.com is pleased to announce the expansion of their free federal tax preparation offer while maintaining low state preparation costs. As the economy recovers, customers are looking to save money, and FreeTaxUSA.com is committed to providing low cost tax preparation for everyone. Also, FreeTaxUSA.com now supports additional states and more forms.
Income and Residence Restrictions Lifted. Starting this tax season, FreeTaxUSA.com has lifted all income restrictions on federal tax returns. This means that more people than ever before will be able to prepare and file a free federal tax return. Previously, income restrictions limited the number of people who were eligible for the free offer. FreeTaxUSA.com has also waived the fee for those preparing federal tax returns from unsupported states. By lifting this requirement, millions of additional tax filers can file their federal return for free.
Low Cost State Returns. While other tax companies increased prices this year, FreeTaxUSA.com maintained its state preparation cost of $9.95. The gap between other companies' state preparation cost and FreeTaxUSA.com's cost became even larger as other companies increased their fees.
Free Tax Info Carry-Forward. FreeTaxUSA.com allows returning users to carry forward their previous year information without the need to upgrade. Other online offers try to capitalize on returning customers by charging them a fee to carry forward previous year information. The information carried forward on FreeTaxUSA.com includes account information and prior year tax figures. This free feature makes filing taxes much faster on FreeTaxUSA.com for returning users.
Complex Tax Returns Included. FreeTaxUSA.com handles a wide range of complex tax situations as part of their free offer. Complex tax returns with itemized deductions, home ownership, small business expenses, and other situations can be filed at no additional cost. The IRS forms are automatically generated and are ready to be e-filed directly to the IRS. Free status updates are provided via email to keep customers informed. It is common in the industry to charge extra for complex returns, but FreeTaxUSA.com provides simple and complex tax return preparation for free.
As families struggle to make ends meet, FreeTaxUSA.com provides a low cost alternative to high cost tax services. This year, FreeTaxUSA.com will save families millions of dollars while helping them get the refunds they deserve.
###