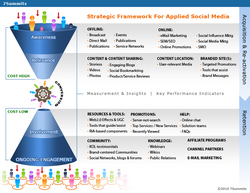 Companies continue to embrace social media as transformational and we need to be ready to meet that need on a national level.
Milwaukee, WI (PRWEB) April 8, 2010
7Summits, a Social Business Agency, announced today that the firm is expanding its leadership team with the addition of RJ Reimers as Executive Vice President, Operations.
"7Summits is in growth mode," said Paul Stillmank, CEO. "We just expanded our offices in Milwaukee, Wisconsin and we're staffing up our agency to meet a tremendous demand. The addition of new leadership is essential as we take our firm to the next level. Companies continue to embrace social media as transformational and we need to be ready to meet that need on a national level. We'll leverage RJ's experience to help shape the future direction of the company."
Reimers brings over 20 year of experience creating and selling business solutions leveraging best-in-class software products. He previously worked with Stillmank at the consulting agency WHITTMANHART where the two formulated and launched a national solutions capability, partnering with software companies and then incorporating their products into value-added solutions. Reimers backs this up with a 15 year career at Accenture where he served as Associate Partner. His experience with B2C, B2B, collaboration, web-based and mobile applications, social business enablement, and technology strategy position him to build a strong foundation for the future of 7Summits.
"Having known Paul for over eight years, it wasn't a difficult decision when he called and asked me to take a look at his new company 7Summits", said Reimers. "His vision to help organizations transform from both a commercial and enterprise perspective into a more socially designed business is both unique and compelling. I'm very excited to be part of the team that takes 7Summits to the next level as we enable our clients to realize the benefits of applied social media."
The addition of new talent to the agency further expands 7Summits' reach in Chicago as the firm positions to serve other national markets.
About 7Summits
7Summits is a Social Business Agency founded in 2009 with the mission of formulating social business plans that drive value through participation, collaboration, and optimization. The firm refers to this as Applied Social Media. 7Summits is dedicated to helping clients apply social media to better achieve their business imperatives by applying social technologies through their strategy, creative, and digital expertise. The firm offers deep expertise in marketing and social media strategy to help organizations wade through the hype and focus on moving key operational metrics.
For more information, contact:
Carolyn Fraser
7Summits
External Communications
+1-262-366-8552
###