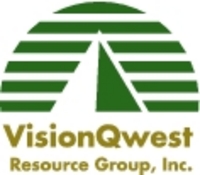 VisionQwest Signs Distribution Agreement with Creative Trade World
Glendale, CA (PRWEB) April 8, 2010
VisionQwest Global Group (a division of VisionQwest Resource Group, Inc. http://www.vqrginc.com) has signed a formal marketing and distribution agreement with Creative Trade World, Inc. out of Beverly Hills CA. This agreement provides marketing and distribution services to Creative Trade World for all products that have been developed and under development. The agreement covers, California, Oregon, Washington, Alaska, Hawaii, Utah, Idaho, Montana, Nevada and Arizona. The agreement will also cover the US territory of Guam.
Creative Trade World, Inc. (http://www.creativetradeworld.com) is a California based product concept and development company that creates natural based foods, pet treats, skin care products as well as quality gourmet products. Welcome back to Mother Nature, with the company's emphasis on the present while focusing on the future with open arms, strengthened by the endowments and bounty of natural elements, forces resources on creating quality natural products.
Natural is fun with the best tasting gourmet popcorn products developed by Creative Food Choices. With the licensed MotLee's brand of healthy but flavorful chunks of Popcorn that are so gourmet and fun that it keeps you wanting more. Flavors like Double Chocolate, Peanut Butter, Peanut Butter and Banana, Coconut and Mango, and many others. Motlee's products are baked with natural sweeteners from fruits, plants and grains, all created to meet just about everybody's cravings and nutritional needs. Other gourmet concepts are being developed to compliment the ongoing line of products. There is also gourmet natural dog treats, with various types of flavors that even humans can eat. All natural treats, no ingredients that can't be eaten by both dog and humans. Quality dog treat products that will enhance the life of pets through all natural ingredients. "Gourmet Natural" is the concept theme that Creative Trade World, through its alliance with VisionQwest Global Group, will brand and market worldwide.
As well as natural gourmet food products, VisionQwest will also distribute specialized skincare products developed by CreativeULabs (an arm of Creative Trade World). Crea.ti.vive is CreativeULabs line of cosmeceuticals that are carefully formulated from all high quality natural and botanical sources to meet the changing needs of body and skin care regimen. The ingredients offer a safe and natural approach to enhance beauty, health and wellness. is a wide range of nutritional supplements, vitamins, minerals and herbal supplements for true health and nutrition. CreativeULabs is poised to cater to this growing sector of today's food business by offering innovative products with scientific substantiation with leveraged technology.
Michael Lodge, President & CEO of VisionQwest Resource Group, Inc. Stated that, "We are very pleased with this new marketing and distribution agreement with Creative Trade World, Inc. Our business background is the right fit to help both companies expand their operations worldwide", "With the development of new natural products and franchise opportunities, Creative Trade World and VisionQwest have the opportunity to develop a solid market share in the natural products market place". Products are expected to be in stores on the West Coast of the United State before the mid part of the second quarter of 2010.
Contact: Michael L. Lodge
Title: President & CEO
Contact No: 818.547.0497 Ext 5
###