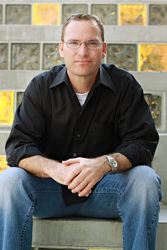 Email Marketing 2.0: How to Increase Your Leads and Sales
Gilbert, AZ (Vocus) April 9, 2010
Clate Mask, co-founder and CEO of Infusionsoft, will speak to local Internet marketing professionals and small business owners on April 13 at the monthly gathering of Arizona Internet Marketing Association (AZIMA) in Tempe, Ariz. Mask will discuss Email Marketing 2.0, a new approach to email marketing that dynamically and automatically adapts and responds to customer behavior in order to increase sales and customer satisfaction. Marketing agencies, Web developers, social media firms, small businesses, entrepreneurs and start-ups interested in improving their email marketing skills are encouraged to attend this special event.
Infusionsoft, the leader in Email Marketing 2.0, is a fast-growth Arizona-based software company offering web-based tools that help small businesses fix their biggest problem: follow-up failure. By combining email marketing with CRM in one app that's driven by a powerful automation engine, Infusionsoft helps small business marketers follow up more effectively and grow their companies through targeted, timely and relevant communications with customers and prospects.
In his discussion entitled "Email Marketing 2.0: How to Increase Your Leads and Sales", Mask will address the following:

The three main problems every small business owner has but doesn't know about
Why most technology tools only add to the problems
The pitfalls of Email Marketing 1.0
How Email Marketing 2.0 can help you grow your business fast
Infusionsoft is the first company to combine CRM with email marketing in a single system for a simple, automated and powerful next-generation solution that enables small businesses to target their marketing across multiple channels like never before. The result is an advanced small business marketing solution that rivals the capabilities of big-brand precision marketers, enabling small businesses to increase sales dramatically but affordably.
As CEO of Infusionsoft, Clate Mask is a true advocate for entrepreneurs, devoted to helping small businesses grow. He joined Infusionsoft in 2001 when it was a small and bootstrapped company, and in the last two years has helped the business raise two rounds of venture funding totaling $17 million, grow to more than 130 employees and triple its customer base. Before joining Infusionsoft, Clate was at North Sky, where he was on the team that helped sell the company to About.com for $42 million. Clate holds an MBA and JD from Brigham Young University. He has an upcoming book, Conquer the Chaos, due out in June.
Event:
Email Marketing 2.0: How to Increase Your Leads and Sales
Location:
Tempe Mission Palms, 60 East Fifth Street, Tempe, Ariz.
Agenda:
6:00 pm Social Hour
7:00 pm Keynote Presentation
8:00 pm Wrap-up
Register:
AZIMA event registration http://joinazima.org/email-marketing-2-0/
About Infusionsoft
Infusionsoft, the leader in Email Marketing 2.0, empowers small businesses to grow smarter and faster through targeted marketing that automatically adapts to prospect and customer behavior. Infusionsoft is the first to marry email marketing and CRM in one app that's driven by a powerful automation engine that allows entrepreneurs to market more effectively so they can grow their small businesses. The privately held, three-time Inc. 500 company is based in Gilbert, Ariz. and is funded by Mohr Davidow Ventures and vSpring Capital. For more information, visit http://www.infusionsoft.com.
About AZIMA
Founded in 2009, the Arizona Interactive Marketing Association is a nonprofit, nonpartisan membership organization that helps Arizona agencies, businesses, educational institutions and students improve their understanding and application of interactive marketing best practices. Driven by an extreme passion for interactive marketing, the founders of AZIMA created an organization to help marketing professionals better understand all things about interactive marketing.
###