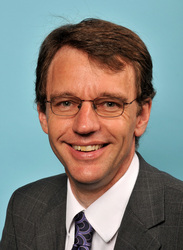 Joining the Consultancy team of King Sturge is an opportunity to continue innovating in this sector of the Property industry. King Sturge has a great track record of delivering solutions to public sector bodies and I will be combining this with my skills in the Local Government arena to provide cost saving and value generating solutions for Councils
(PRWeb UK) April 9, 2010
King Sturge has appointed Stuart Knight as Head of Local Government, as part of its Consultancy team, to support the firm's goal of becoming the leading provider of local government property services.
Andrew Ludiman, Partner and Head of Consultancy commented "We are very excited to be welcoming Stuart in the team to head-up our work with local government. Stuart has a long proven track record of working with and delivering innovative solutions for Local Authorities."
This is an important recruitment for King Sturge as with the pressure on Local Authority revenue budgets and a shortage of capital, truly understanding the sector is key to providing advice to Councils on how to become even more creative with their estates.
Andrew Ludiman added, "With Stuart's arrival, King Sturge becomes the only practice with demonstrable experience of delivering Local Asset Backed Vehicles which are one of few options to deliver real regeneration and cost saving results in today's public sector market place".
King Sturge has been at the forefront of the implementation of LABVs, creating partnerships for four RDAs, British Waterways and most recently Network Rail, Croydon Council and Devon County Council.
Stuart Knight said of his appointment "Joining the Consultancy team of King Sturge is an opportunity to continue innovating in this sector of the Property industry. King Sturge has a great track record of delivering solutions to public sector bodies and I will be combining this with my skills in the Local Government arena to provide cost saving and value generating solutions for Councils".
Stuart joins from Drivers Jonas where he had been a Partner and Head of Local Government in the Strategic Consulting team since 2006.
Notes to Editor:
King Sturge is one of the largest international property consultancies in Europe. In the UK King Sturge owns 22 offices and in Continental Europe it operates 20 offices in 13 countries. Together they form part a worldwide network of over 215 wholly owned and associate offices in 47 countries. Over 3,800 staff throughout these offices cover all property sectors and specialisms including plant and machinery, and residential.
In Europe, King Sturge operates in the major UK commercial centres and principal mainland European cities. In Asia Pacific, the firm has associations in Australia, Indonesia, Malaysia and New Zealand. In the Americas, King Sturge has business partners in North, Central and South America through King Sturge CORFAC International and ChainLinks Retail Advisors.
King Sturge Consultancy brings together a rare mix of financial services, management consultancy and public sector knowledge and skills, backed by a fully comprehensive range of property professionals, from surveying through town planning, grant aid building consultancy, and research. These teams work together to provide innovative and cost effective solutions to complex property related problems.
Through a joint venture with a wealth manager, King Sturge now has a presence in the Middle East. The office will initially be based in Dubai, concentrating on states in the Gulf Corporation Council: Bahrain, Kuwait, Oman, Qatar, Saudi Arabia and the United Arab Emirates.
For further information please contact:
Régis Jacquemin, Corporate Communications Manager +44 (0) 20 7087 5120
+44 (0) 7791 019 341
Andrew Ludiman, Partner, Head of Consultancy +44 (0) 20 7087 5222
+44 (0) 7956 682 628
Stuart Knight, Partner, Consultancy +44 (0) 161 238 6231
+44 (0) 7866 584 426
NEWS RELEASE: NR 324
###