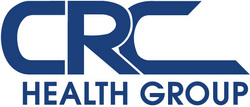 As part of CRC Health Group, we are committed to giving back to our communities, and this is but one way we can do that.
San Diego, CA (PRWEB) April 12, 2010
CRC Health Group, the nation's leading provider of behavioral health and addiction treatment services, is joining up with several county groups and offices including the San Diego County Sheriff's Office and Oxycotin Task Force for "Prescription Drug Take Back Day" this Saturday, April 17th.
Event sponsors also include the San Diego Drug Enforcement Administration (DEA), San Diego District Attorney's Office, County of San Diego Alcohol and Drug Services (ADS), and concerned community members.
With six county-wide locations, organizers are hopeful that people will drop off their unused, leftover prescriptions to keep them out of the hands of youth and others who might try to consume them.
"These take back stations are one way to prevent future abuse of prescription drugs," said John Peloquin, Western Region Vice President for CRC Health Group, which owns five drug treatment clinics in the area. "This will be a 'no questions asked' opportunity."
Collecting prescription drugs in this manner also is good for the environment. Recent research suggests that roughly 54% of consumers dispose of their unused pharmaceuticals in the trash, and 35% flush them down the toilet. Doing so has shown to contaminate our waterways, ground soil and air, though to what degree, experts are still unsure.
The Office of National Drug Control Policy issued federal guidelines in October of last year that stated "do not flush prescription drugs down the toilet or drain," and gave individuals tips for properly disposing of their unused medications, one being taking advantage of take back days like these.
"We hope San Diegans will take advantage of this great opportunity," said Peloquin. "In addition to the drop off, people can also meet with drug treatment providers confidentially to ask questions and get the facts."
He adds: "As part of CRC Health Group, we are committed to giving back to our communities, and this is but one way we can do that."
Take back locations are open from 9:00 a.m. to 1:00 p.m. as follows:
San Diego: County Administration Center, 1600 Pacific Highway
Oceanside: Tri-City Medical Center, 4002 W. Vista Way
Poway: Poway Sheriff's Station, 13100 Bowron Road
Encinitas: Scripps Memorial Hospital Encinitas, 354 Santa Fe Drive
El Cajon: El Cajon Courthouse, 250 E. Main Street
Chula Vista: South Bay Courthouse, 500 Third Avenue
CRC Health Group has established the most comprehensive network of specialized behavioral health care services in the nation. With the largest array of personalized treatment options, individuals, families, and professionals can choose the most appropriate treatment setting for their behavioral, addiction, weight management and therapeutic education needs. CRC is committed to making its services widely and easily available, while maintaining a passion for delivering advanced treatment. For over three decades, CRC programs have helped individuals and families reclaim and enrich their lives. For more information, visit http://www.crchealth.com.
###