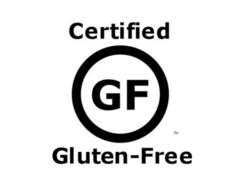 Consumer confidence increases with external certifications, and GFCO sets the most rigorous standards for gluten-free
Auburn, WA (PRWEB) April 9, 2010
To meet GFCO standards, Snyder's has carefully laid out a plan for production and quality control management that is monitored by third-party auditors for GFCO. Auditors inspect the manufacturing facility on a regular basis and are inspecting all aspects of the production of the finished products being certified gluten-free. This includes all processes and procedures for purchasing ingredients, storage and handling, production, cleaning and even looking into airborne dust contamination. As part of the GFCO application process, risk assessment is determined for ingredients and manufacturing. This determines the amount of raw materials, equipment and finished product the company is required to test onsite. It also determines the number of annual audits a company will have.
GFCO auditors are trained with years of experience working in plant inspections for kosher, organic and HACCP. They have been trained by GFCO to use their skills to also audit for gluten. GFCO auditors may often do "spot gluten testing" as part of their audits. As well, GFCO pulls products randomly from the point of sale to send to labs for detailed gluten testing without the company's knowledge. GFCO has established a standard for certification at less than 10 ppm gluten, twice as strict as that proposed by the FDA and accepted by Codex and the World Health Organization. Rarely do GFCO products test more than 5 ppm gluten in laboratory testing. GFCO currently provides audits in 10 countries.
It can often take a company several months to work through the certification process. GFCO contractual requirements are stringent. It is our experience that companies certify gluten-free with GFCO because they recognize that GFCO sets the strictest standards and they see the value of third-party validation of their commitment to the product's consumer market. It is not uncommon to find GFCO products also carry other third-party certifications, such as organic and kosher.
"There is consumer confidence and value in external certification, and GFCO sets the strictest standards for gluten-free", states Claude O'Connor, vice president of marketing for Snyder's of Hanover.
GFCO is pleased to add Snyder of Hanover to the family of GFCO products. GFCO certifies over 4000 products in all categories of food and supplements.
The Gluten Free Certification Organization (GFCO) is a program of the Gluten Intolerance Group of North America. The Certified Gluten-Free logo is a registered trademark of GFCO and a trusted, easy to find symbol that consumers rely on to know the foods they choose are truly gluten-free. http://www.GFCO.org; http://www.GLUTEN.net.
The global leader in pretzels and the nation's second largest snack food company, Snyder's of Hanover was founded in 1909 and is a privately held company that employs over 2,250 associates and operates nearly 1,800 distribution routes nationwide.
Snyder's is headquartered in Hanover, PA, also the location of its flagship snack food manufacturing and distribution center where products are produced and distributed to the eastern half of North America, the Caribbean, Central and South America, and Europe. The Goodyear, Arizona plant produces products for the Western half of the United States and Pacific Rim countries. The Jeffersonville, Indiana plant produces and distributes Krunchers!TM kettle potato chips, JaysTM potato chips, and GrandeTM tortilla chip products primarily for the Midwest, Central, and Eastern United States.
# # #