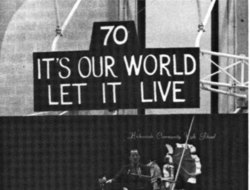 Peoria, Illinois (Vocus) April 9, 2010
The Peoria Richwoods High School Class of 1970 40th Reunion Dinner. The cost is $25 per person for "heavy" hors d'oeuvres. There will be a cash bar. Alumni can register at http://www.richwoods1970.myevent.com
Also, a casual music event is planned for Friday, June 4 at Peoria Pizza Works, 3921 N. Prospect Road, Peoria Heights, IL 61603.
Where: Alexander's Steakhouse, 100 Alexander Street, Peoria, IL 61603
When: Saturday, June 5, 2010 at 6:00 pm.
How: Attendees can RSVP and pay online at http://www.richwoods1970.myevent.com Or they can mail their payment to the Richwoods Class of 1970 Reunion, c/o Karen Zichterman, P O BOX 193, Mossville, Illinois 61552
Who: All members of the Peoria Richwoods Class of 1970. The reunion is being planned by Lois Thomas Boaz, Karen Buster Zichterman, Warren Baker, Mark Tauscher, Dan Hoppe, Chris Miller Shay, Amy Little Kelly, Sharon Burnett Nelson, and Art Karagianis.
Quote: Lois Thomas Boaz stated, "We are excited about seeing everyone but for that to happen we need to get the word out. If you are in touch with other Richwoods High School Class of 1970 alumni, please let them know that we are reaching out to them. All Class of 1970 alumni are asked to register on the website http://www.richwoods1970.myevent.com, so that we will have their contact information. In addition, they can keep track of recent happenings on the Facebook Group started by Mark Tauscher and Warren Baker, Peoria Richwood's High School Class of 1970
###