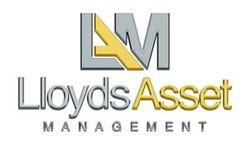 "Due to the decline of the stock market and the euro and the recent surge in demand for investment grade precious metals, the market is ripe with potential and I'm excited to present the Salisbury area with some great possibilities," says Brittingham
Jupiter, FL (PRWEB) April 9, 2010
With offices open in Maryland and a future office opening in Las Vegas in May, Lloyd's Asset Management (http://www.lloydsmetals.com ) is pleased to announce the opening of a new location in Salisbury at 880 S. Salisbury Blvd, Ste M. The spacious Salisbury office is located in the South Salisbury Plaza in close proximity to Ocean City, Maryland. With 2500 square feet of space, this new location promises to be a resource for investors of all types who want to become thoroughly acquainted investment options in precious metals.
Brandon Brittingham, top real estate sales producer at Long & Foster for the last 6 years, has taken on a new role as Branch Manager for the Salisbury Lloyds Asset Management office. A licensed real estate agent with Long & Foster Real Estate, Brittingham brings a wealth of sales experience and expertise. Transitioning his focus on the precious metals market, Brittingham sees the same similarities with precious metals as he saw with real estate six years ago. Brittingham is best known for his sales awards, including Rising Star Seller of the Year 2010, Top Producer honors 5 times in 2009 and twice for the Top Regional Producer Award for Long and Foster Real Estate. Has been the top weekly agent on numerous occasions and has successfully completed over 70 transactions year-to-date for over 20 million dollars in sales, both public and private.
Brittingham is focused on this new opportunity and this new location for Lloyd's Asset Management. He says, "Due to the decline of the stock market and the euro and the recent surge in demand for investment grade precious metals, the market is ripe with potential and I'm excited to present the Salisbury area with some great possibilities. I'm really looking forward to great things with this location."
If you've been mulling around some investment ideas, there's no time like the present to meet with the professionals at Lloyds Asset Management in Salisbury, MD. "Gold and silver prices are still in play with all of the classic variables that traditionally help drive precious metals," says Mr. Burbage, CEO, Lloyds Asset Management. Burbage's silver forecast at the end of the first quarter in 2009 broke the mark less than three months later.
The price of gold is one that fluctuates with some regularity at times but there is no question that gold retains a high value in the precious metals arena. Making the right investment choice is not only crucial to the success of your investor relations but it can lend to a well-deserved prosperity ranking that promises continued growth in the coming future.
James Burbage, III, CEO of Lloyd's Asset Management, advises, "Investors who consider the safe haven of precious metals are protecting themselves and the security of their financial future against high unemployment and uncertain economic conditions around the world."
Brandon is seeking Big Ticket Sales Executives. If you are driven and eager to taking the next steps in your sales career and think you are ready to take on the challenges and rewards of this opportunity, then CALL NOW: 443-783-3928. You can also find our posting on LinkedIn .
About James Burbage III & Lloyds Asset Management (http://www.lloydsmetals.com)
Applying the blessing of his extraordinary lineage with his passion and drive for financial services, investment and the precious metals industry, Mr. Burbage has created a firm whose name is synonymous with the highest degree of ethics and professionalism in the precious metals industry. Headquartered in Jupiter, Florida, Lloyds Asset Management is a specialized precious metals firm providing the highest quality of investment and advisory services for clients both across the country, as well as internationally. Lloyds Asset Management's team of skilled financial experts and state-of-the-art technology provide seasoned counsel for the benefit of its varied spectrum of investors — from the first-time gold or silver buyer, to the savvy precious metal investor or even institutions.
Editors Note: James Burbage is available for media commentary on the financial markets, offering general market overview, with particular expertise in the Precious Metals arena.
###