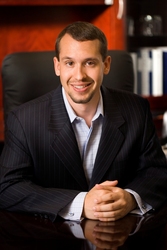 Things are different than they were three years ago...In fact things are different than they were 3 months ago
Las Vegas, NV (Vocus) April 9, 2010
World-wide entrepreneur Jordan Wirsz has created his next 'Incredible' adventure, working with businesspeople and entrepreneurs in a small and intimate setting to help change the face of their businesses in this struggling economy in the U.S. and around the globe. Wirsz, a sought after speaker, entrepreneur, and self-made millionaire, is teaching others how to do it just like he did...While staying at the forefront of technical advances and changing buying psychology.
"Things are different than they were three years ago...In fact things are different than they were 3 months ago," Wirsz said in a statement on Thursday. "Understanding how to create a business and take advantage of the massive opportunity out there is difficult and require knowledge and skill. Saving an existing business is even more challenging, since the infrastructure is already in place for an older business model."
Wirsz has just released the date of his new "Business Power Strategies: Entrepreneur Mastermind Summit Weekend" as a weekend in Las Vegas July 2-3, 2010. The event will be priced so that any budding entrepreneur can afford to attend. Wirsz candidly stated, "All I want to do is break even on these events... Making money is not my primary motivation - helping the U.S. economy recover is."
To view a summary of Wirsz's story and mission, go to http://www.becomeincredible.com If you are interested in booking Jordan Wirsz on your radio or television show, call Rachael Campbell, Director of Public Relations at rachael(at)jordanwirsz(dot)com or call 702 465 4861.
Rachael Campbell
Director of Public Relations
702 465 4861
http://www.JordanWirsz.com
http://www.BecomeIncredible.com
###