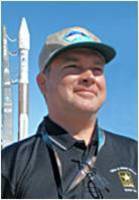 The ZAI Solutions team is the epitome of the whole being greater than the sum of its parts. The team dynamic across many domains, cultures and areas of expertise creates an amazing melting pot of innovation.
Vienna, VA (PRWEB) April 10, 2010
ZAI Solutions provides business development, sales, and capture services for innovative technology companies targeting government markets at the federal, state and local levels. ZAI Solutions guides technology innovators through the intricate, often intimidating government marketplace. Familiarity and relationships with government, partners and vendor channels facilitates and speeds market penetration. Our clients are on the forefront of technology innovation, creating the solutions on which the Government increasingly depends.
ZAI Solutions President and founder Mark Zelinger said the appointment of Mr. Groves is a critical step in ZAI Solutions' continued evolution. He further stated "I believe Steve will help ZAI Solutions to provide Business Development support to the Military Industrial complex, while providing Science, Engineering and Technology Assistance to commercial and government agencies to help place quality technologies into the hands of the war fighter."
As the Chief Technical Officer (CTO) his primary responsibility is to evaluate and manage relationships with prospective and active clients. Mr. Groves, as Lead Scientist will lead the development of cutting edge technologies and service initiatives in support of ZAI Solutions' current and future customers. He is also responsible for projecting corporate technical expertise in the ZAI Solutions core competencies of Cyber Security, Satellite Communications, Intelligence, Surveillance and Reconnaissance.
In addition, he is also responsible for managing ZAI Solutions evolution to providing Science Engineering and Technology Assistance (SETA) style services to both the government and industry. Whether it is experimentation and prototyping to bring the 50% solution to the point of tactical or technical usefulness or placing proven technology into the field in new ways, he has years of success delivering technology and innovation to the Force. To accomplish this, Mr. Groves maintains frequent in-person contact with U.S. military organizations, affiliated user communities and the Aerospace industry to determine likely upcoming requirements, directives, goals and emerging technologies. Based on his findings, he will guide ZAI Solutions subject matter experts and customer support teams towards requisite emerging technologies to enhance client market penetration.
"I am proud to be part of the ZAI Solutions team of experts with multiple lifetimes of experience, talent and influence. The ZAI Solutions team is the epitome of the whole being greater than the sum of its parts. The team dynamic across many domains, cultures and areas of expertise creates an amazing melting pot of innovation. I am thoroughly enjoying the chance that Mr. Zelinger has given me to do what I do best. That is, scouting out emerging technology concepts and building the required relationships between companies to bring capabilities to sufficient technical maturity to fulfill government and commercial requirements." Said Mr. Groves
Mr. Groves is a 20-year veteran of the U.S. Army and also served over 5 years as a Department of the Army Civilian acquisition professional. Since military retirement Steven has been providing innovation to the aerospace industry as a scientist, engineer and program manager for Raytheon, High Performance Technologies, Segovia, and Camber. He has an MBA in Engineering Management and a B.S. in Electronics Engineering. In 2008, Steven designed and deployed a history-making satellite communications capability that for the first time in USCG history provided Maritime VTC and Tele-Translation capability on a Cutter, over a commercial satellite, allowing robust collaboration in Counter-Narco-Terror Operations while underway.
Having been involved in both DoD research and development and the TRADOC Battle Lab process since 1994 Steven has a demonstrated ability to build the bridge between industry solutions and government requirement. He has been stationed in the Near and Far East, Europe and the U.S. During which time he served in a broad range of senior technology positions, including Executive Officer of the US Army Space and Missile Defense Battle Laboratory, as well as leadership positions at the U.S. Army Battle Command Battle Laboratory, and collaborative work with the NASA Jet Propulsion Laboratory. While serving at the Space and Missile Defense Battle Lab he was awarded the Commanders Award for Civilian Service by the U.S. Army Space and Missile Defense Command for exceptionally meritorious service for his design, development, testing and deployment in OEF and OIF of space and missile defense systems that to this day protect and serve our troops and our homeland.
When asked what he can do for ZAI Solutions in his new role Mr. Groves responded; "I find myself in the unique position of being able to act in the commercial sector on the understanding and experience I have garnered after years in government service. In this way, I can help ZAI Solutions to sustain the constant search for emerging and disruptive technologies with the potential for providing new capabilities to preserve, protect, defend and secure the blessings of liberty in this great nation. I am really excited by the fact that, as we maintain the ZAI Solutions core Sales, Business Development, Capture, Bid and Proposal services and evolve towards Science, Engineering and Technology Assistance we can pick and choose the technologies, projects, prototypes and clients most likely to succeed in placing useful emerging technologies into the hands of the war-fighter and first responder."
###