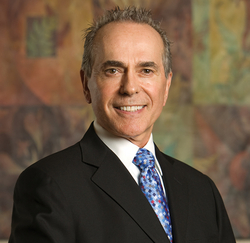 Physicians across the U.S. perform Awake Breast Augmentation, which allows the cosmetic surgeon to enhance a woman's breasts comfortably while she is awake using only mild sedation and local anesthesia
Colleyville, TX (PRWEB) April 11, 2010
Last week the New York Times discussed a relatively new technique for augmenting breasts called Awake Breast Aug. Jane Z., a patient of Dr. Robert L. True of Colleyville, TX, discussed how she "was thrilled that she could choose her implants size during surgery." The reason is because she was awake during the procedure.
Physicians across the U.S. perform Awake Breast Augmentation, which allows the cosmetic surgeon to enhance a woman's breasts comfortably while she is awake using only mild sedation and local anesthesia. Thus, potential complications of general anesthesia are avoided, and the patient is given more choice for her final result and the results are fabulous.
Breast Augmentation is the most common cosmetic surgery performed on women in the United States. With this "Awake" technique, it is a safer surgery and gives patients more choice. Dr. True says, "They like that little bit of autonomy."
Avoiding a general anesthetic is a big thing amongst women. During the procedure, "They are talking to me the entire time," says Dr. True. Using the special anesthetic fluid also decreases other potential medical problems that may accompany breast augmentation. "There is less infection and minimal, if any bleeding."
Although there are many professionals who do not agree with performing breast augmentation while the patient is awake, none can dispute the fact that it is indeed a safer procedure with less potential complications than when performed while the patient is asleep with general anesthesia. Moreover, when performed in an accredited facility, such as his True Aesthetics Center that is accredited by AAAHC, further safeguards are maintained.
For more information on Awake Breast Augmentation and to see before and after photos, go to Dr. True's website at http://www.truemd.com or http://www.awakebreastaug.net
###