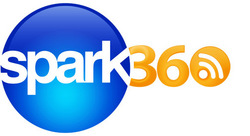 "A Reliant hospital simply doesn't look like a hospital," San Miguel said. "The architecture is less sterile-looking, more family-friendly. Yet right there with all the new technologies and emphasis on innovation are some traditional therapies and hard wo
Dallas, TX (PRWEB) April 9, 2010
Spacious, inviting hallways. Large private rooms with WiFi. Picture windows in rehabilitation areas brimming with new medical technologies. Everywhere you look in a Reliant Healthcare facility, there's evidence of a new way of thinking about acute care rehabilitation for patients recovering from injuries, illnesses and major surgical procedures. That unique approach is on display in the latest edition of spark360's "Social Business Television" program.
Reliant, a Dallas-based healthcare company with five facilities in Texas and Ohio – and several more planned for the future – focuses on two aspects of inpatient care that its executives believe differentiate it from competitors  – architectural design and physician partnerships. spark360 takes you inside the Reliant facility in Richardson, Texas to show how both of those approaches are helping patients get back on their feet.
"Patients who come here generally have a very low level of hope. We're thrilled when we've got that patient back to a level of excitement for themselves," said Emmett Moore, CEO of Reliant Healthcare Partners. "Historically, hospitals were just beds off a wall. We've really tried to design this hospital to focus on the care that's given to patients, and getting them back to functional living. We give them a nice room, but the big objective is to get them out of the bed, get them out of the room, and get them back to independent living."
Reliant is active in a segment of the hospital industry that's attracting the attention of healthcare companies. An aging baby boomer population and advances in surgical techniques that require longer stays in rehabilitation hospitals have resulted in a need for more beds and facilities, said Dr. Richard Jones, Reliant's medical director. "Twenty years ago, patients didn't survive some of the heart attacks, some of the surgeries, and would not be well enough to go into rehab," Dr. Jones said. "Now we're seeing a tremendous increase in the number of people who just need that extra effort to get home."
spark360 shows off the design features of a Reliant hospital that doctors and therapists say can make for a quicker recovery, as well as the latest technologies that help patients regain mobility and independence. The spark360 team interviews doctors and therapists who urge a patient's family to get involved with treatment options, and host/managing editor Renay San Miguel interviews a former patient who credits Reliant with helping her learn how to walk again after a serious injury.
"A Reliant hospital simply doesn't look like a hospital," San Miguel said. "The architecture is less sterile-looking, more family-friendly. Yet right there with all the new technologies and emphasis on innovation are some traditional therapies and hard work by staff and patients.  All of this combines to make Reliant a perfect story to highlight on spark360."
Senior Producer Steven Swaim added, "Reliant has reinvented the rehab hospital concept and brought a fresh approach to a tired sector. This is the type of story we like to bring to our viewers because it's a great example of how an entrepreneur rethinking the status quo creates opportunity and value in the marketplace."
About spark360
spark360 is a Web-based business television program that celebrates the spark of entrepreneurship in America by featuring the unique stories of small and middle-market businesses.
spark360 also provides a credible and relevant outlet to get your story to a global marketplace through our exclusive 360 Distribution social media platform. spark360 delivers broadcast-quality, network news-style programs via a comprehensive SEO-optimized "full circle" distribution strategy that reaches every corner of the Internet.spark360 is a division of Splash Media, L.P. http://www.spark360.tv
For media inquiries for spark360, please contact: Steven Swaim sswaim(at)spark360(dot)tv
About Splash Media
Splash Media L.P., based in Addison, Texas, creates and develops custom web-based communications and training solutions that are powered by video. We specialize in developing video communications strategies and video delivery platforms that drive our customer's bottom line. Splash Media is a leader in the Enterprise Video Communications industry and has been delivering Internet enabled strategic video solutions since 2004. http://www.splashmedia.com
For media inquiries for Splash Media, please contact: Chris Kraft ckraft(at)splashmedia(dot)com
# # #