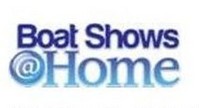 Boston, MA (PRWEB) April 10, 2010
Boat Shows at Home the all new on line Boat Show that features "mini web sites" of today's leading boat dealers serving specific markets and offering specific "boat and marine service specials" is now introducing its FREE CLASSIFIED section.
Both dealers and consumers alike can now list their pre-owned boats , motors and trailers on the site. This new exciting feature of Boat Shows at Home will attract thousands of boat buyers to the site resulting in sales for both dealers and boat owners.
Boat Shows at Home also allows Boat dealers, clubs and boating organizations to list any events or news on the site at no charge. This feature along with the ability for dealers to list discount coupons and other specials, all at no charge , on the site makes Boat Shows at Home a unique marketing opportunity for the boating industry.
Each month a new market will be opened by Boat Shows at Home creating the nation's first "true virtual boat show" offering the consumer the ability to shop within their own boating market.
Check classifieds listing today boatshowsathome.com/classifieds/
For further information on exhibiting or advertising on Boat Shows at Home go to boat shows at home website or contact Warren Kelly Vernon Promotions at 978-777-4439.
###