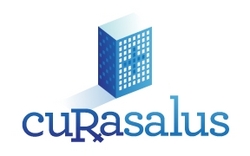 It could take me years to sell my practice and my building, and then find a new space to lease or share with another dentist.
Dallas, TX (PRWEB) April 20, 2010
America's busy doctors voice the need for a forum where they can search for properties designed for medical office purposes. Medical practitioners need ready access to that information uniquely relevant to their practice instead of sifting through general commercial listings or simply driving around to learn about available space. Doctors subscribing to Curasalus.com called attention to the frustration they encounter when searching for available space for medical purposes.
There are challenges on the other side as well. According to Amanda Nelson, founder of Curasalus.com, doctors and dentists are sought-after tenants; however, they are extremely busy professionals that are sometimes difficult for brokers to engage on the topic of real estate.
Dermatologist Dr. Carmen Traywick of May River Dermatology, Bluffton, SC, stated, "When I finished my residency I was surprised at how difficult is was for me to find medical office space to lease. I didn't want brokers to show me any office that was not specific to my needs, but that meant going through multiple brokers and lots of driving time." At the same time she was in a time crunch because a new doctor needs an address before processing insurance, licensure, or credentialing.
Dr. Trawick's step-dad, Dr. Rick Bledsoe is a dentist who would like to retire near the coast to be close to his children and grandkids, but still wants to lease space to practice a few days a week. "It could take me years to sell my practice and my building, and then find a new space to lease or share with another dentist. Unfortunately, I don't have time to deal with this. I have patients to see," stated Dr. Bledsoe.
In response to the need demonstrated by these and other healthcare practitioners, Curasalus.com is providing a service uniquely designed to meet the commercial property demands of practicing medical professionals. Curasalus is the only comprehensive source for finding and marketing healthcare specific space to lease, buy, or share. Doctors can utilize Curasalus to find qualified medical brokers, browse available space, market their own properties to share, and access helpful information for starting and managing a practice.
Curasalus (cura-say-lus), Latin for "business of health", was created to help sellers, brokers and landlords of healthcare propertie s connect with valuable medical customers. In turn, healthcare practitioners can finally have a place to search for properties designed for them.
###