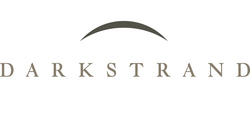 "Corporations are now embracing purpose built workflow solutions that translate to a strong competitive edge."
Los Angeles, CA (PRWEB) April 12, 2010
Talon Data Systems, a leader in networked data storage solutions and appliances for high-resolution digital content, and Darkstrand, a pioneer in corporate high-speed connectivity bridging research and commercialization, have announced a groundbreaking solution for ultra high speed workflows; the media industry's fastest turnkey data transport solution. The solution, which employs Talon's NetFlight appliances and Darkstrand's fiber network, will be unveiled at NAB 2010.
NetFlight enables high-resolution digital content to move faster than real time, at speeds never before achieved in the industry. Using the NetFlight - Darkstrand solution, uncompressed media files are moved at rates that exceed 450 Megabytes per second over transcontinental and transoceanic distances. These results are as much as ten times faster than other accelerated transfer solutions.
The NetFlight - Darkstrand solution combines new technology for data access and storage with private network capacity to transmit uncompressed, high-resolution content easily and securely over large distances. Talon's NetFlight appliances overcome latency and packet loss issues and support many file systems and storage devices already in use. Darkstrand's network provides completely private and secure 10GigE layer one or layer two Gigabyte infrastructure, purpose built for large file transfer. It is anchored by its 12,000-mile, continuous optical network connecting thirty-one U.S. cities and HPC rendering facilities.
"NetFlight will revolutionize existing distance based workflows by moving files faster than existing data transfer technology," said Tom Shearer, CEO of Talon Data Systems. "Our solution removes bottlenecks in an industry where large file transfer is usually compressed or exhibits high degrees of latency and packet loss. With NetFlight, media companies that need to transport, share and collaborate in real time will be able to cost effectively and regularly transport any high-resolution image files between production and post-production locations around the world. NetFlight has eliminated geographic boundaries and the need for lower quality copy intermediaries, saving productions both time and money."
"Corporations are now embracing purpose built workflow solutions that translate to a strong competitive edge. Darkstrand strategically partners with leading-edge solutions providers, and creates tailor-made solutions that improve the workflow of particular industries," said Michael Stein, CEO, Darkstrand. "With this dynamic Dark Strand- NetFlight partnership in place, a major media company can now create content, collapse pipeline production times, and link production and post-production workflow into one network. Access to these tools brings a new model of R&D and collaboration to corporate America and mitigates the effect of time and distance. Bandwidth is no longer a constraint on collaboration and innovation."
The solution will be unveiled on April 12 at NAB 2010 in Las Vegas, NV where Talon Data Systems will host private previews of its system. To make an appointment for your preview, please eamil request for an appointment sales(at)talondata(dot)com or visit booth SU10118 to schedule your flight.
About Talon Data Systems
Talon Data Systems is dedicated to providing networked data storage solutions for digital content. Talon is an established value added systems integrator and manufacturer of high-speed storage and networking systems, providing streamlined, cost effective workflow solutions for media, entertainment and enterprise clients. The company designs, builds, installs and supports storage, high speed networks and WAN networking solutions ranging from high-end custom servers for moving high resolution content to petabytes of shared SAN solutions and clustered NAS storage. For further information, please visit http://www.talondata.com.
About Darkstrand
Darkstrand, Inc. leverages enterprise-level network bandwidth to close the collaboration gap between corporations and research communities. Darkstrand is a pivotal corporate partner for solving real workflow, development and collaborative challenges, linking teams, facilities and suppliers into one ecosystem in a high-speed, networked grid environment via the National LambdaRail (NLR), a coast to coast 12,000-route mile optical network spread across 31 U.S. cities. Darkstrand shortens time to insight and expands productivity for companies wanting a competitive edge. Based in Chicago, Illinois, Darkstrand was established in 2005.
###