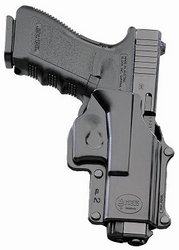 Duty Gear Store Offers "Adjust-A-Price" on Every Product It Sells
Jupiter, FL (PRWEB) April 10, 2010
The leading online retailer of tactical and police equipment, Duty Gear Store, today announced its "Adjust-A-Price" feature, which provides an additional level of price protection for their customers. Duty Gear Store is known for its commitment to providing the highest quality police equipment at the lowest prices in the business, and demonstrates that commitment with this new feature. The innovative "Adjust-A-Price" feature allows customers to notify Duty Gear Store if they find a lower regular price online on the same item. In most cases Duty Gear Store will then update their listed price for the specific item of tactical equipment or police equipment; the process usually takes place within twenty-four hours or less. While some limitations do apply to the "Adjust-A-Price" policy, Duty Gear Store is committed to offering the best value-for-money on their full line of military and police gear and tactical equipment and strives to keep prices as low as possible.
Duty Gear Store is constantly expanding and updating its stock of tactical gear and police equipment. Because Duty Gear Store caters to professional law enforcement staff and first responders, it carries a full line of necessary police equipment and tactical equipment including tactical flashlights, gun cleaning kits, grips, locks, and cases, protective eyewear, riot gear, tactical apparel, metal detectors, and other items. Duty Gear Store offers the overall widest selection at the best prices available online; by working with 117 of the most reputable and respected manufacturers of tactical equipment, Duty Gear Store ensures that its customers have the most complete selection possible. Free shipping is available on larger orders, allowing customers who buy in bulk to save still more on their police equipment needs.
About Dutygearstore.com:
Duty Gear Store supplies a full range of law enforcement and first responder gear and equipment to the professional law enforcement community. Police departments and forensics specialists across the country depend on Duty Gear Store and its wide selection of investigative and protective equipment to help them do their jobs. Duty Gear Store has provided tactical equipment and police equipment to serve the needs of the U.S. Secret Service, the Customs Department, the U.S. Army, and the Department of Veterans Affairs.
###