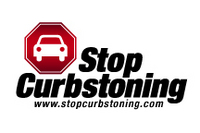 "With a curbstoner, you don't find out there's a problem until it's too late. Your money is gone and you have no recourse."
Birmingham, AL (PRWEB) April 13, 2010
Caveat emptor – "let the buyer beware" – has long been a phrase associated with buying a used car. This advice is even more relevant today since vehicles are more complex than ever with thousands of electronic sensors, interconnected systems and computer-controlled drivetrains and brakes.
On top of that, the Internet provides a lucrative feeding ground for "curbstoners," or used car sellers posing as private parties to sell cars that often have severe damage or defects hidden beneath a freshly polished exterior. Curbstoning is the repeated buying and selling of vehicles for profit by a person posing as a private seller who does not have a dealer license.
"It's not the guy putting a 'for sale' sign on his own car. It's the guy with different cars on Craigslist every week," says Chuck Redden, president of AutoTec, who works closely with states and municipalities to track dealer licenses. "With a curbstoner, you don't find out there's a problem until it's too late. Your money is gone and you have no recourse."
The Washington, DC-based National Automobile Dealers Association (NADA) says many states limit the number of vehicles private parties can sell in a year before they have to register as used car dealers. In most states, that number is three to five cars or trucks a year.
"Curbstoners skirt the law by not taking title to the cars they sell," says Redden. "Curbstoners may represent themselves as relatives or friends of the owner to explain a different name on the title."
"No two used vehicles are alike. Hidden damage could be structural, mechanical or even electronic, which is often harder to detect," says David Hyatt, NADA vice president of public affairs. "Nowadays, it's not just a bent frame used car shoppers have to watch out for. It could be a flood-damaged vehicle, a faulty computer connection and sensor or an empty airbag module that pose safety hazards."
"Stop Curbstoning" is a nationwide campaign to alert consumers about this fraudulent and potentially dangerous practice. For more information, including ways to detect curbstoned vehicles, visit http://www.stopcurbstoning.com.
About NADA
The National Automobile Dealers Association, founded in 1917, is located just outside the nation's capital. NADA represents nearly 17,000 new-car and -truck dealers with about 37,500 franchises, both domestic and international. For timely and comprehensive coverage of the auto industry, go to http://www.NADAFrontPage.com, the association's new online magazine.
About Stop Curbstoning
Stop Curbstoning is a cause supported by a group of concerned corporations and organizations within the automotive industry. Its mission is to educate used car buyers, unite car dealers, and motivate municipalities to take action against this growing problem.
Stop Curbstoning was founded by AutoTec, LLC, a privately held company based in Birmingham, AL. AutoTec's flagship product, AuctionACCESS, is the automotive remarketing industry standard for managing dealer access to wholesale auto auctions.
About AutoTec
AuctionACCESS was developed more than ten years ago by AutoTec, LLC, a privately held company based in Birmingham, Ala. AutoTec provides e-business solutions to the automotive remarketing industry. AuctionACCESS is the industry standard for managing access to wholesale auto auctions. It is currently used by more than 200 wholesale auto auctions across North America, with further expansion into 70 countries around the world. Visit http://www.auctionaccess.com for details.
###