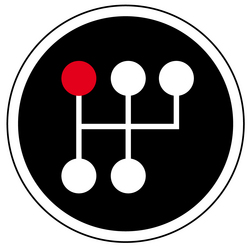 "FirstGear Garage was created to extend do-it-yourself into the vehicle repair world"
Minneapolis, MN (PRWEB) April 13, 2010
FirstGear Garage is proud to announce the opening of the Twin Cities first professionally equipped space where the general public can rent the lifts, tools and support material to do their own vehicle repairs.
The public is invited to visit FirstGear's facilities for an open house on Saturday, April 17th 2010 (10:00 a.m. to 5:00 p.m.) for the launch of this exciting new business.
FirstGear Garage was created to extend do-it-yourself into the vehicle repair world. The mission is simple: offer a clean, accessible, well-equipped and safe environment that enables the general public to perform their own vehicle maintenance and repair.
FirstGear is place for anyone. The primary goal is to enable, empower and allow the anyone to do-it-yourself. FirstGear offers both seasoned professionals or the first time DIY'er the complete package to do vehicle repair like the pros.
FirstGear offers hourly, daily & weekly bay rentals in its 5,000 square foot, professionally equipped vehicle repair facility. FirstGear is not an association or club, and there are no membership fees.
FirstGear has all the tools to do the job right. Included in each rental are use with Rotary Lifts, Craftsman Tools, Alldata Pro online support and much more.
Beyond the tools, lifts and equipment, FirstGear also offers free WiFi, cable TV, music and a unique "lounge" located right on the shop floor!
Supporting its Community & Mission
To support its mission, FirstGear will be offering free DIY seminars, fun events and learning opportunities on a regular basis.
First Gear is also committed to sharing its success with the community. This commitment is as important as any other part of its business purpose. In Minnesota, having a safe and reliable vehicle is often critical to employment and taking care your family. But when times are tight, maintaining and repairing your vehicle can be prohibitively expensive. In response, in the coming months FirstGear will be developing "FirstGear Care" --- an assistance program to provide people in need with free & subsidized basic vehicle maintenance and repair. Interested in donating your time, materials or money? FirstGear would love to hear from you. Contact us through our website, or info(at)firstgeargarage.com
Located just 20 minutes from downtown Minneapolis, on the edge of Eden Prairie and Minnetonka at 9057 Flying Cloud Drive. Hours are Tues-Thurs: 10am - 8pm, Fri-Sat: 9am - 9pm, Sunday: 11am-5pm, Closed Mondays (our day to play with our cars).
Pre-Opening Tours Available. Media Soft Opening Friday, April 16th, 2010.
###