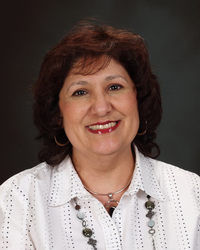 Minneapolis, MN (Vocus) April 12, 2010
Xcel Products, Inc. continues its commitment to providing customers innovative P.O.P., P.O.S. and in-store environment solutions. In the spirit of our commitment to excellence, Xcel is pleased to announce the latest addition to the Xcel Team, Theresa Vanna. Theresa, a twenty-three year veteran of the Graphic Arts Market, has accepted the position of Director of Sales.
Theresa brings a wealth of product and market knowledge to Xcel. Her global sales experience will enhance our commitment of excellence to our growing domestic and international customer base.
Theresa will continue her involvement with sustainability by remaining on several boards and committees relative to green practices; including, SGP-Sustainable Green Printing Partnership. Xcel will continue to provide educational seminars on plastics and green solutions to our customers.
About Xcel Products, Inc.:
Xcel Products is the leading manufacturer and converter of high quality, printable plastic substrates. Xcel is proud to be in exclusive collaboration with Visual Magnetics, L.P., the manufacturer of MagnaMedia™, a magnetic receptive graphic system for the printing and graphic industries. With the benefit of a diverse product line, Xcel will work with you to find and create the best solution for any application. Serving North America's top printers in the offset, flexo, screen printing and digital printing markets.
All images, registered trademarks and trademarks are property of their respective owners.
Contact:
Jodi Haugen, Director of Marketing
Xcel Product, Inc.
Ph: 763-231-3040
http://www.xcelproducts.com
###