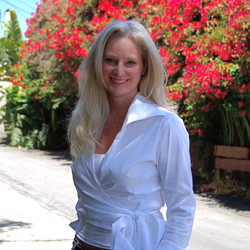 "With its focus on various aspects of homeownership and empowerment for women, Be Jane promises to provide an enduring sense of community for prospective home buyers and home owners."
Austin, TX (PRWEB) April 12, 2010
Builder Homesite, Inc., a consortium of 35 of the nation's largest home builders, today announced the acquisition of the BeJane.com website, and its large community of women. Be Jane is a leading online brand in the $70 billion female Do It Yourself (DIY) home improvement space. The sale marks an exciting turning point for the BeJane.com website. Suzanne Horton, as CEO of Be Jane Inc., was instrumental in negotiating the sale which assures the continuation of BeJane.com's mission to enable the empowerment of women and help them improve their homes. The newly designed BeJane.com will be launched this summer as a part of the Builder Homesite family of sites and realizes the vision of the "Home Power Portal for Women" that Ms. Horton developed.
"Be Jane's engaging content and distinctive point of view will be a valuable addition to the Internet's rapidly evolving new home sales arena. With its focus on various aspects of homeownership and empowerment for women, Be Jane promises to provide an enduring sense of community for prospective home buyers and home owners," said Robert Jones, Chairman of the National Association of Home Builders and a home builder from Bloomfield Hills, Michigan.
The new BeJane.com will be a Home Power Portal where women can research all aspects of buying, building, and renovating their homes as well as discover how-to information and video content on all things related to the home such as cooking, home organization, sewing, home finance, and social entertaining. Visitors will explore these areas with the guidance of fun, fresh Be Jane experts —a group of energetic women who bring unique perspectives and years of experience to the BeJane.com community. BeJane.com members will also have access to social networking tools to share their personal home projects and get feedback from their friends throughout the process.
Ms. Horton will continue to be the public spokesperson as "Chief Jane" with Builder Homesite as well as secure business development opportunities with a focus on creating excitement for women in the home space and helping women generate a sense of personal empowerment. Builder Homesite has already signed up many leading home brands as core flagship sponsors and welcomes additional partners who seek to promote their home products and women-oriented services on this cutting edge, highly-anticipated platform.
"We are very excited about bringing the Be Jane site and content, as well as its active community, into our family of websites," said Melissa Morman, VP and General Manager, Builder Homesite. "BHI has long understood the importance of women in the home buying, building, and renovation decision making process. BeJane.com is a natural step in our evolution to connect with consumers in their natural affinity groups."
"As single women own nearly 1 in 4 homes in this country, with women overall influencing 91% of all home purchasing decisions and initiating 80% of all home improvement projects, I am genuinely excited about sparking a resurgence of interest in women improving their existing homes in this economy and in helping them to learn how they can buy a new home," said BeJane.com spokesperson and Chief Jane, Suzanne Horton. "In creating the new site, I have always envisioned BeJane.com as a 'change agent' in the home space focusing specifically on women and giving them the tools and confidence to master the home buying/building or renovation experience."
Ms. Horton continued, "As a former custom homebuilder, I guided many people through this process and helped make it magical for them and that is what the site with all of its Jane experts is designed to do—make it fun and simple for our Janes so that they feel empowered in their homes and then take that sense of accomplishment to make a positive difference in the world. Builder Homesite is the perfect home for BeJane.com as they represent the interests of many major players in the home industry and fully understand the needs of the consumers in the online home buying space. The new BeJane.com will truly have global potential as every woman in the world has some type of home that she would like to make more beautiful."
For more information or to inquire about sponsorship opportunities, please email suzanne (at) bejane (dot) com.
ABOUT BE JANE, INC.
With its initial focus on the booming $70 billion+ women's home improvement market and the 55 million+ female space, Be Jane was created to help empower women in home improvement, remodeling and design.
ABOUT BUILDER HOMESITE, INC.
Builder Homesite, Inc. was founded with a mission to bring homebuilding industry leaders together to develop world-class technology solutions. Builder Homesite is a consortium of 35 of the nation's largest homebuilders, and its flagship product is NewHomeSource.com, a consumer website offering the Internet's most comprehensive information and selection of new homes available. For more information about Builder Homesite, visit BuilderHomesite.com. BeJane.com offers a full range of home improvement articles, tips/tricks, videos, and how-to guides. For more information about Be Jane, visit BeJane.com.
###