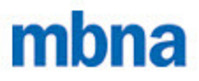 Having been the first airline to introduce the concept of frequent flyer loyalty programmes back in 1981, American Airlines is delighted to have teamed up with MBNA to introduce its new co-branded AAdvantage® American Express UK credit card.
Chester, UK (PRWEB) April 14, 2010
MBNA today announces the launch of a new credit card in conjunction with American Airlines and American Express - the American Airlines AAdvantage® American Express Credit Card.
The card offers a competitive rate of interest plus a range of unique rewards through the exclusive American Airlines AAdvantage® travel rewards programme1.
When signing up to the new product, every customer spending £250 within the first 90 days of opening an account will receive a sky high 5,000 AAdvantage® bonus miles2.
By using the new AAdvantage® credit card, customers will earn three AAdvantage® miles for all supermarket, petrol and American Airlines purchases within the first six months of the account opening3.
Other card purchases or purchases made after the first six months will earn 1.5 AAdvantage® miles for every £1 spent4.
The card will offer 0% on all American Airlines flights purchased with the card for 12 months from the date the account is opened5, and customers will be eligible for a range of exclusive promotions throughout the year.
The new American Airlines AAdvantage® American Express credit card offers 0% on balance transfers and money transfers for six months from the date the account is opened (as long as they are made within 90 days of the account opening. A 2% handling fee applies to both).
After the introductory period the card will revert to a typical rate of 17.9% APR (variable).
Maria Sebastian, vice president of Sales & Marketing EMEA, American Airlines, commented: "Having been the first airline to introduce the concept of frequent flyer loyalty programmes back in 1981, American Airlines is delighted to have teamed up with MBNA to introduce its new co-branded AAdvantage® American Express UK credit card. The card provides an outstanding proposition in terms of value and rewards, both in the introductory phases and on an ongoing basis. Existing AAdvantage® customers will benefit from a new method of seeing their miles accumulate faster with their normal everyday spending, while new AAdvantage® members will enjoy the excellent mileage accrual rates that will help them on the path to the many great rewards on offer."
Greg Reed, chief marketing officer for MBNA, said: "This is a product that will be of real benefit to frequent travelers. The rewards programme is comprehensive and wide-ranging, and we are delighted to have teamed up with American Airlines and American Express to develop a product that provides real added value for customers."
For more information, including MBNA, terms and conditions, or to apply, please visit http://www.mbna.co.uk/aadvantage or http://www.aa.com/uk/mbna.
About MBNA Europe Bank
MBNA Europe is a wholly owned subsidiary of Bank of America Corporation (NYSE: BAC) and is the recognized leader in affinity marketing. MBNA credit cards and related products and services are endorsed by more than 5,000 organisations worldwide.
For more information, visit the company's Web site at http://www.mbna.co.uk or Bank of America's Web site at http://www.bankofamerica.com.
About the AAdvantage® Programme
The AAdvantage® Programme was the first and is the world's largest frequent flyer programme. Established in 1981, the programme now has in excess of 60 million members. Members can earn miles at over 1,000 participating companies, which include more than 30 hotel chains representing upwards of 60 brands, exceeds 20 airlines, eight car hire companies, 12 financial companies and over 250 brand name retailers. In addition, members can earn miles when making purchases with one of more than 100 affinity card products in over 40 countries. In 2008, AAdvantage® members redeemed more than 155 billion miles to claim in excess of 4.8 million awards for flights, upgrades and car hire. For more information and a listing of AAdvantage® program participating companies, visit http://www.aa.com/aadvantage.
About American Airlines
American Airlines, American Eagle and the AmericanConnection® airlines serve 250 cities in over 40 countries with, on average, more than 3,300 daily flights. The combined network fleet numbers almost 900 aircraft. American's award-winning website, AA.com, provides users with easy access to check and book fares, plus personalised news, information and travel offers. American Airlines is a founding member of the oneworld® Alliance, which brings together some of the best and biggest names in the airline business, enabling them to offer their customers more services and benefits than any airline can provide on its own. Together, its members serve nearly 800 destinations in over 150 countries and territories.
About American Express®
American Express is a global services company, providing customers with access to products, insights and experiences that enrich lives and build business success. Since 1996, American Express has been pursuing a strategy of opening its merchant network and card product portfolio to third party issuers around the world. By leveraging its global infrastructure and the powerful appeal of the brand, American Express has gained even broader reach for its network worldwide. American Express has now established 130 partnerships in 129 markets across the world. Learn more at http://www.americanexpress.com/gns.
For further information, contact:
Gary Jenkins
UK PR Manager
Bank of America Europe Card Services
Tel: 01244 574136
Mobile: 07825 721118
Fax: 01244 672468
E-mail: gary(dot)jenkins(at)mbna(dot)com
Or
Zoë Martin
PR Manager Europe
American Airlines
Tel: 020 8577 4804
E-mail: zoe(dot)martin(at)aa(dot)com
Editor and supplementary notes:
The information contained in MBNA Europe's press releases is intended solely for journalists and should not be used by consumers to make financial decisions. Any consumer interested in finding out more about any of MBNA Europe's products should visit http://www.mbna.co.uk for full terms and conditions.
1 All customers will be automatically enrolled into the AAdvantage® travel rewards programme.
2 American Airlines AAdvantage® bonus miles will be awarded to the primary cardholder only after first use of new card account within 90 days of opening the account. Please allow four to six weeks after your transaction appears on your credit card statement for AAdvantage® miles to be credited to your American Airlines AAdvantage® account. Offer may be changed, withdrawn, or extended at any time and cannot be combined with any other offer.
3 Fuel purchases include (diesel, petrol or LPG Autogas) from any fuel stations in the UK including supermarkets; Supermarket spend within the UK; American Airlines flights booked at Americanairlines.co.uk or via American Airlines call centre.
4 American Airlines AAdvantage® miles are only earned on card purchases and not on any other type of transaction.
5 For flight purchases made directly with American Airlines only.
For full details of how MBNA will allocate your repayments, particularly when promotional offers have the same rate, please see the full MBNA terms and conditions. Promotional rates will no longer apply from the beginning of any statement period during which you have breached your terms and conditions.
The AAdvantage®/American Express® credit card from MBNA is issued by MBNA Europe Bank Limited, Registered Office: Stansfield House, Chester Business Park, Chester CH4 9QQ. Registered in England number 2783251. Credit is available, subject to status, only to UK residents aged 18 and over. You cannot transfer balances from another MBNA account. MBNA will monitor or record some phone calls. MBNA's consumer credit activities are licensed by the Office of Fair Trading (OFT), and MBNA general insurance activities are authorised and regulated by the Financial Services Authority (FSA).
# # #