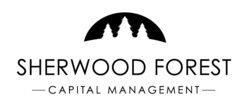 "The key to our success clearly has been our proprietary long/short application with a diversified approach and risk management"
Charlottesville, VA (PRWEB) April 13, 2010
Sherwood Forest Capital Management, (SFCM) today announced the three year anniversary of the Sherwood Forest Long/Short strategy. The program has been managed by Douglas A. Stewart of Charlottesville, Virginia since its April 1, 2007 inception. The strategy's history thus far is marked by consecutive positive returns in 2007, 2008 and 2009. A hypothetical investment of $10,000 in the Long/Short program from inception through March 31, 2010 would be valued at $14,692 versus a hypothetical investment in the S&P 500 Index at $8,805 through the same time frame. Sherwood's positive results have been driven by Stewart's philosophy of seeking positive results in both bull and bear markets alike, with no directional bias. Stewart also manages the strategy so that it remains diversified in its investments. Since its inception in 2007, the strategy has invested in and profited from ETFs which track equities, currencies, commodities and fixed income indices. "The key to our success clearly has been our proprietary long/short application with a diversified approach", says Stewart. Since inception, the maximum drawdown (which measures the single largest loss in the portfolio from peak to trough irrespective of time) of the strategy was (5.50%) versus a maximum drawdown of the S&P 500 index of (50.10%) proving Sherwood to be a low volatility investment solution.
About Sherwood Forest Capital Management:
Sherwood Forest is an SEC Registered Investment Advisory firm. The firm focuses on alternative investing and manages money in several structures including a mutual fund, a separately managed account and a unified managed account.  The firm currently manages $26MM for a wide spectrum of clients. 
Contact: Steve O'Leary, soleary(at)sfcmva(dot)com
SOURCE Sherwood Forest Capital Management
Past performance may not be indicative of future results. Therefore, no current or prospective client should assume that the future performance of any specific investment or investment strategy (including the investments and/or investment strategies recommended by the adviser) will be profitable or equal to past performance levels. All investment strategies have the potential for profit or loss. Changes in investment strategies, contributions or withdrawals may materially alter the performance, strategy and results of your portfolio. Performance results reflect the reinvestment of dividends and capital gains. The SFCM Long/Short Composite reflects the performance of fully discretionary accounts and excluded all non-discretionary commission based accounts between March 31, 2007 and August 31, 2007. After August 31, 2007 all accounts where fee based discretionary accounts and are included in the composite. The composite applies a quantitative approach to investing in ETFs which may represent long or short market segments. For comparison purposes the composite is measured against the S&P 500 Index. The inception of the composite is April 1, 2007. The U.S. Dollar is the currency used to express performance. Different types of investments involve varying degrees of risk, and there can be no assurance that any specific investment will either be suitable or profitable for a client or prospective client's investment portfolio. An index such as the S&P 500 is a broad measure of the market performance of a specific group of securities in a particular market or sector. You cannot invest directly in an index. An index does not have an adviser, so its performance is not reduced by commissions or expenses.The SFCM Long/Short Composite performance (from 4/1/07 to 01/31/09) has been examined by Ashland Partners and Co. LLP.
###