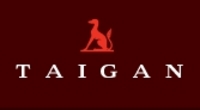 "The romance of Taigan is that it's the next best thing to being on the most well-edited, fabulous shopping district in the world," - Julia Reed
New York, NY (PRWEB) April 13, 2010
The digital age brings even bridal registry to a new high-tech level: the video bridal registry. Taigan, a collection of wonderfully hand-selected retailers, introduces the new online video bridal registry in partnership with Atlanta-based retailer The Mercantile. The service gives engaged couples a convenient way to share their registry with friends and family around the world via video.
Once the couple creates their bridal registry from a posh line of gifts, home accessories, furnishings and art found at The Mercantile on Taigan, the shop creates a video of the items selected, describing the inspiration behind the couple's choices, how the pieces work together in their new home, and reminds shoppers how each piece will add to the new life of the couple.
When the registry is completed, couples send the video bridal registry to friends and family via e-mail, Facebook, or any other social media networks, making it convenient and fun for friends and family to shop. Whether across town or across the country, buyers can view the video online and with a click of the mouse, purchase the couple's registry selections, knowing the special story and meaning of their purchase to the happy couple.
The rewards of video bridal registry is the cherry on top of this chic sundae, The Mercantile gives the couple a store credit worth 10% of the total registry purchased, which can be used on additional items such as a L'Objet Evoca Footed Cake Plate or a beautiful John Matthew Moore Framed Giclee.
Julia Reed on weddings, amour and more
Says Julia Reed, Creative Director of Taigan's shopping magazine, Fetch, and Vogue Magazine alum, about shopping on Taigan for weddings, amour and more, "The romance of Taigan is that it's the next best thing to being on the most well-edited, fabulous shopping district in the world. And once you are on it, you're taken care of personally by these great visionary retailers and their staffs to select the best bridal registry, gifts or that special something for you or a gift."
About Taigan
Launched in September 2009, Taigan showcases retailers in some of the hottest markets across the country including New York, Atlanta, Los Angeles, Palm Beach, Chicago, Aspen and New Orleans. Featuring a hand-selected collection of specialty retailers of apparel, home décor, art, antiques, jewelry, and gourmet food, Taigan is making it more fashionable than ever to shop right from your home. Connect on Taigan's Facebook Fan Page or Follow us on Twitter @TaiganFinds.
About The Mercantile
The Mercantile is a fashionable, upscale boutique created to bring gifts, furnishings, accessories and art to both Atlanta's trade and retail communities. The Brookhaven design destination overflows with styles to suit every taste. Among the long list of the intriguing lines are George Smith furniture, one-of-a-kind accent pieces from emerging glass artisan Elizabeth Lyons, and spectacular lamps from Swank Lighting.
###