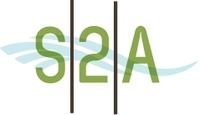 Seattle has a lot going on in the startup scene
Seattle, WA (PRWEB) April 13, 2010
Seattle 2.0, a media company providing resources for technology startups and entrepreneurs, is announcing the finalists of the second annual Seattle 2.0 Awards. The Awards recognize the startups, entrepreneurs and the culture that makes them successful.
Seattle 2.0 is also announcing Jonathan Sposato will be the evening's keynote speaker. Jonathan was the CEO of Picnik.com, the very popular and award-winning online photo-editing service. The company was recently acquired by Google. Picnik was the winner of the Best Startup Award during the 2009 Seattle 2.0 Awards. "I'm very excited to be able to speak to the same crowd who has chosen Picnik last year," said Sposato. "Seattle has a lot going on in the startup scene, and it's gaining momentum."
This year's awards will recognize winners in 11 different categories across the startup industry in the second-most active startup market in the United States.
The finalists for each category are:

Best Startup: Apptio, Blue Kai, BuddyT V, Cheezburger Network and Redfin
Best Boot-strapped Startup: BigOven, Biznik, Bonanzle, HasOffers and Survey Analytics
Best Nonprofit Startup: Jolkona, One Bus Away, Startup Weekend, TisBest and Vittana
Best Startup CEO: Rich Barton (Zillow), Sunny Gupta (Apptio), Glenn Kelman (Redfin), Andy Liu (BuddyTV) and Dave Schappell (TeachStreet)
Best Startup Technologist: Damon Cortesi (Untitled Startup), Joe Heitzeberg (WhitePages), Darrin Massena (Picnik/Google), Daryn Nakhuda (TeachStreet) and Scott Porad (Cheezburger Network)
Best Startup Designer: Alex Berg (ex-Wetpaint), Greg Bowers (TeachStreet), Aviel Ginzburg (Untitled Startup), Jenny Lam (Jackson Fish Market) and Matt Lerner (Front Seat)
Best Venture Capitalist: Geoff Entress (Voyager Capital), Michelle Goldberg (Ignition Partners), Greg Gottesman (Madrona Venture Group), Nick Hanauer (Second Avenue Partners) and Andy Sack (Founder's Co-Op)
Best Angel Investor: Bill Bryant, Clark Kokich, Andy Liu, Dan Rosen and Kelly Smith
Best Service Provider to Startups: Pearl Chan (CFO Selections), Geir Hansen (Silicon Valley Bank), Eric Koester (Cooley Godward Kronish), Craig Sherman (Wilson Sonsini Goodrich Rosati) and Joe Wallin (Davis Wright Tremaine).
Best Entrepreneur Blog: Inspired Startup by Andy Liu, Quick Sprout by Neil Patel, Redfin Blog by Glenn Kelman, Startup Front End by Tony Wright and Untitled Startup Blog by Damon Cortesi & Aviel Ginzburg.
Best Event for Startups: Hops & Chops by Dave Schappell & Daryn Nakhuda, STS Meetings by Chuck Groom & Gaurav Oberoi, TechFlash Live by John Cook, Todd Bishop & Eric Engleman, Ignite Seattle by Brady Forrest et al., and Seattle Open Coffee by Andy Sack.
The public is invited to vote on the finalists starting today. Voting will be open until May 11th at midnight and anyone can vote on the Awards' website.
The winners will be announced at the Seattle 2.0 Awards event on May 19th in Seattle. Tickets are on sale now.
The finalists were selected by a group of 36 influential Seattle entrepreneurs, investors, bloggers and vendors involved with the startup community. Finalists were chosen from nominations made by the public between February 24th and March 22nd. Seattle 2.0 received more than 6,900 nominations for the eleven categories.
About Seattle 2.0
Seattle 2.0 is the most widely read website in Seattle focused solely on the tech startup community. The writing team is comprised exclusively of entrepreneurs, executives and startup investors. Every month, Seattle 2.0 publishes a comprehensive index of nearly 400 Seattle-based startups ranked by their website traffic, known as the Seattle Startup Index. Seattle 2.0 also promotes events for entrepreneurs and startups in Seattle.
# # #