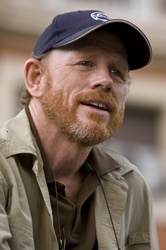 The Chicago International Film Festival's Summer Gala is the most anticipated event of the year with all proceeds to benefit the year-round programs of Cinema/Chicago. We're thrilled to have Ron Howard as this year's honoree
Chicago (Vocus) April 15, 2010
The 46th Chicago International Film Festival will honor Ron Howard with its Silver Hugo Career Achievement Award on June 12, 2010. During the Festival's annual Summer Gala, the acclaimed actor, producer and director will receive the award, in recognition of his outstanding 50-year career in the film industry. Past recipients of this award have included Steven Spielberg, Orson Welles, Francois Truffaut, Sigourney Weaver, Nicholas Cage, Jodie Foster, Robin Williams and Clint Eastwood.
On this very special night, the Festival will pay tribute to one of this generation's most popular directors. Academy Award®-winning filmmaker Ron Howard has created some of Hollywood's most memorable films, from critically acclaimed dramas to hit comedies. Founder and Artistic Director of the Chicago International Film Festival Michael Kutza commented, "For the better part of four decades, Ron Howard has maintained a reputation as one of the world's most admired directors. He has mastered all genres including action spectaculars, moving dramas, chilling thrillers, and character-driven comedies. His films Splash, Cocoon, Apollo 13, The Da Vinci Code, Frost/Nixon, Parenthood, A Beautiful Mind and Backdraft have left a significant imprint on film history and have changed the way we look at movies."
"The Chicago International Film Festival's Summer Gala is the most anticipated event of the year with all proceeds to benefit the year-round programs of Cinema/Chicago. We're thrilled to have Ron Howard as this year's honoree," says Managing Director Vivian Teng.
The ceremony will be held on June 12, 2010 at the Museum of Science and Industry and will be hosted by award-winning television journalist Bill Kurtis. The award presentation will include a celebration of Mr. Howard's career with film highlights.
Tickets for the Summer Gala go on sale Tuesday April 13 at 10:00am. For event and ticket information visit http://www.cinemachicago.org or call 312.683.0121.
ABOUT CINEMA/CHICAGO
Cinema/Chicago is a not-for-profit cultural and educational organization dedicated to encouraging better understanding between cultures and to making a positive contribution to the art form of the moving image. The Summer Gala is part of the year-round programs presented by Cinema/Chicago, which also include the Chicago International Film Festival (October 7-21, 2010), the Hugo Television Awards, CineYouth Festival, Intercom Competition, International Summer Screenings Program and Education Outreach.
###